John DeFord to Join NuVasive Board
Thursday, February 22, 2018
NuVasive, Inc., a San Diego spine surgery and medical device company, has announced the selection of Dr. John A. DeFord, to the company's board of directors. His appointment will be effective upon filing of a proxy statement with the Securities and Exchange Commission in late March.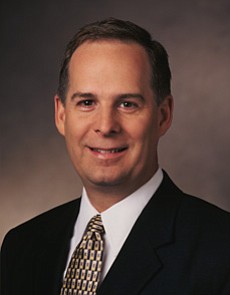 With more than 25 years of experience in the medical device industry, DeFord currently serves as senior vice president of research and development at the interventional segment for Becton Dickinson and Company. He joined Becton Dickinson after its acquisition of C.R. Bard, Inc. in December 2017, where he served as senior vice president of science, technology and clinical affairs since 2007, according to a news release.
With DeFord's appointment, the board will have 10 directors, nine of whom are independent. Due to their terms expiring, directors Lesley Howe and Peter Farrell will retire from the NuVasive board at the company's annual meeting of stockholders on May 3 and DeFord will stand for reelection.
DeFord had a 13-year tenure at C.R. Bard, held various executive positions and received his doctorate in electrical/biomedical engineering from Purdue University.
NuVasive has approximately 2,300 employees. The company in January reported unaudited 2017 revenue of $1.03 billion.