Commentary: How to Build Momentum on Housing Policies
Tuesday, February 20, 2018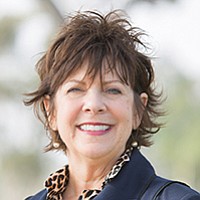 San Diego — Housing First is known as a homelessness strategy where permanent, affordable housing is built as quickly as possible to stabilize the situation. We need to expand this strategy beyond the homeless community as the housing affordability situation is also at crisis proportions.
In December 2017 median home price in San Diego County was $540,000, which is almost three times the national average. San Diego County median income for a family of four is $72,750, which is only slightly above the national average and does not come close to affording median home price.
From 1980 to 2010 average construction permit activity in San Diego County was 15,000 new homes per year. Since 2011 permit activity has dropped to about 7,500. A San Diego Housing Commission study in 2017 revealed that we need to be building 17,000 to 24,000 new homes per year for the next 10 years to address our current shortage and keep up with our region's growth.

It may seem that our housing crisis is not likely to improve unless drastic action is taken. But if we are smart, work together, and take reasonable action with a sense of urgency, we can return to the days of delivering affordable homes to meet the needs of current residents and our children.
The Housing You Matters Coalition continues to grow a broad-based, nonpartisan alignment in our region comprised of citizens, businesses, environmentalists, labor unions, social service agencies, the health care industry and elected officials. There is government alignment as well, both locally and statewide, and thankfully actions are starting to move into place.
Some Signs of Alignment
The City of San Diego, for example, has adopted policies making it easier to build a granny flat and develop middle-income housing near transit.

There were several key bills at the state level that passed in 2017.
State Senator Toni Atkins' $2.25 million permanent affordable housing fund which is supported by a new $75 real estate transfer fee.
State Senator Jim Beall's $4 billon bond for affordable housing for low income families and veterans. The statewide bond proposal will be on the ballot in November, and we must work together to support this.
Assembly Bill 1637, authored by Assemblymember Todd Gloria, known as the Missing Middle Housing Act, authorizes the San Diego Housing Commission to provide gap financing for mixed-income housing projects.
Keep Focus on Housing
Entering into this conversation is whether housing should be used to also solve our regional and national social issues. There is no doubt we see policies, regulations, and economic forces across our country that are increasing the gap between haves and have nots. Although exceedingly important, trying to solve all issues on the back of housing can slow important first steps. We must strike the right balance and not lose focus. Without a strong economy and an adequate supply of homes, haves and have nots both lose.
Prev Next