MANUFACTURING: ITS ACQUISITIONS BOOST CORE BIZ, HELP COVER NEW GROUND
Technology Is Key Part of Workflow for Irrigation Company
Sunday, February 18, 2018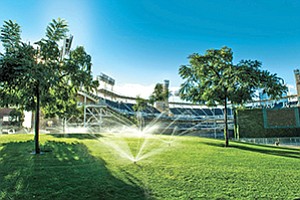 San Diego — It's not uncommon to see sprinklers over-irrigate, turning yards into swamps — or spraying water while it's raining.
San Marcos-based Hunter Industries seeks to combat such waste, which is not only expensive, but carries the potential for fines in drought-stricken regions.
Hunter makes water-wise equipment — much of it high-tech — for homes, commercial properties, stadiums and golf courses. Irrigation serves as its bread and butter, with the company also competing in industries such as commercial lighting.
The privately held company declined to share revenue figures, but a big increase in staffing shows growth. It has 3,000 employees, 1,000 of which are in San Diego, double the number of three years ago. And there are plans to add more staff.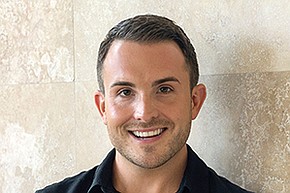 Three Acquisitions
Scotty Lombardi, the company's senior manager of global talent management, attributed the company's expansion to organic growth and three acquisitions in the last two years. Those deals added technological horsepower and diversified its offerings.
In 2016, the company leapt into the "internet of things" — the connection of everyday computing devices — by buying Australia-based Hydrawise, a manufacturer of Wi-Fi irrigation controllers and web software. Its high-tech leanings give it an edge, Lombardi said.
Its Wi-Fi controller, for instance, includes predictive watering, which adjusts schedules based on the temperature forecast, rainfall probability, wind and humidity to maximize water savings.
The controller can be managed from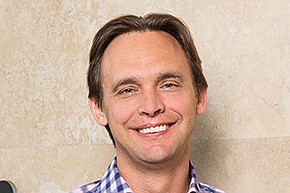 anywhere in the world using a smart device or web browser.
Measuring Moisture
It also makes technology that measures moisture near a plant's roots. When a probe senses the soil is wet enough, it shuts down irrigation, preventing water waste. Another product, a rotator sprinkler, has unique grooves that cover the same area as a standard sprinkler but emits less water.
The two other acquisitions saw the company moving into agriculture markets, as well as dispensers for towels, tissues and air care products. Earlier acquisitions included lighting companies and a molding and manufacturing company.
Lombardi said the companies Hunter Industries bought hold the same values, such as innovation and family, a critical factor in completing the deals.
Founder Edwin "Ed" Hunter entered the irrigation industry in the 1950s when he started Moist-O-Matic in Riverside, a manufacturer of a soil moisture sensor that cut off water flow when soil was too wet. In 1981 he formed Hunter Industries, and the current CEO, Greg Hunter, is his grandson.
San Marcos Is an Amenity
Lombardi said a challenge going forward is attracting talent, given the low unemployment rate. Being located in San Marcos helps.
"Employees want to work here — it's desirable," he said. "And the city has been a great partner as we've grown."