El Cajon Apartments Sold for $3.8 million
Thursday, February 1, 2018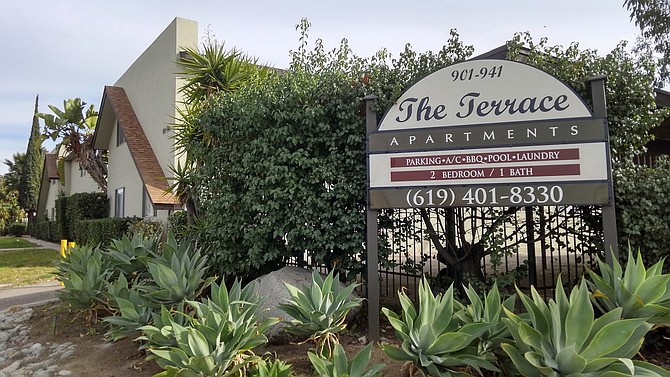 A 21-unit El Cajon apartment complex has been sold for $3.8 million.
The 17,728 square-foot Terrace Apartments complex is on a 30,927 square-foot lot at 901 East Madison Ave.
The buyer, 901 E. Madison Apts., LLC, was represented by Anton Burman of Apartment Consultants Inc.
The seller, Knoll Marjory, was represented by Jamie Vasacek and Jim Vasacek of Western Hills Real Estate.
The complex is comprised of 20 two- bedroom, one-bathroom apartments and one three-bedroom, one-bathroom resident manager apartment. The two bedroom apartments average 850 square feet of space. The three-bedroom is 950 square feet.
Half the apartments have been upgraded with wood-like vinyl plank and tile in the living areas, and all of the apartments have remodeled bathrooms including tubs, tile, and vanity.
The property is between El Cajon City Park to the west and Wells Park in the east and near Cajon Valley Middle School, Naranca Elementary School and Madison Plaza Shopping Center