Philanthropy: Cavignac Employees' Contributions Help Ensure a Healthy, Happier Community
Sunday, December 23, 2018
As part of a 19-year-long holiday tradition, employees of Cavignac & Associates, a San Diego-based risk management and insurance brokerage firm, donated to those less fortunate in the community, giving more than $21,000 out of their own paychecks to a number of local nonprofit organizations. The $21,000-plus worth of donations represents a 17 percent increase over what the company's employees donated last year. The employee donations were in addition to substantial donations made by the company during 2018.
This year, the employees of Cavignac & Associates directed monetary contributions to 17 organizations including, but not limited to, Challenged Athletes Foundation, Emilio Nares Foundation, Feeding San Diego, the Monarch School and the San Diego Humane Society. In addition to making monetary donations to 17 charities, Cavignac & Associates' employees once again participated in the SAY San Diego "Adopt A Family" program by sponsoring three families.
Kelly Potter chaired the Cavignac & Associates Employee Charity Fund Committee in 2018, while Marisa Dunfee served as secretary. Other committee members included Ariana Benavente, Bonne Mongold, Brittany Aceves, Carolyn Konecki, Chris Malicki, Dan Smith, Erin Green, Jolinda Kramer, Kathy Majam, Linda Lopez and Darcee Brackett. Visit cavignac.com.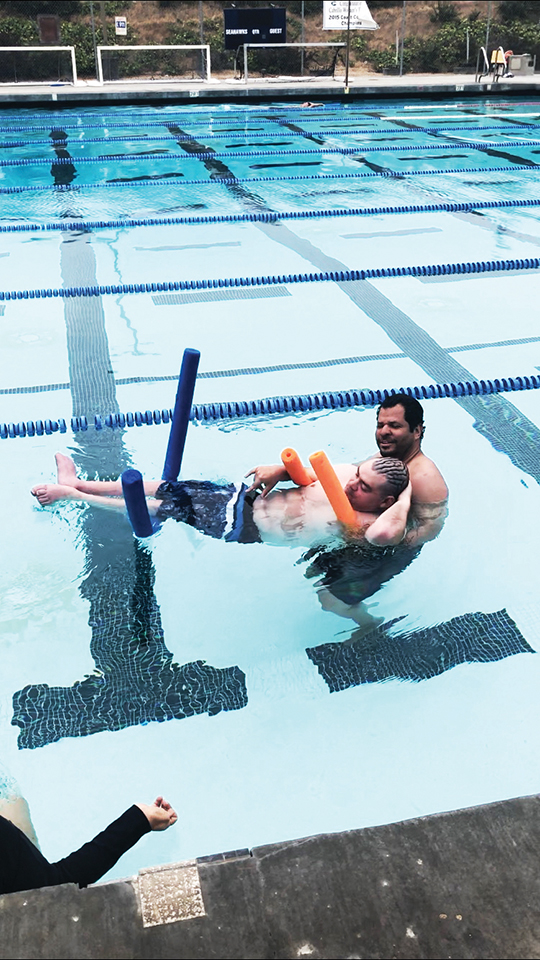 Foundation's Gift Brings Treatment, Training to Those With Disabilities
The Safeway Foundation awarded $10,000 to Options For All for service in the communities served by the foundation. The grant was made possible through the People with Disabilities campaign. Safeway collected donations at check stands in stores, generating at total of about $1 million to assist people with disabilities.
Wendy Gutshall, director, public and government affairs at Safeway said: "The money collected helps nonprofit organizations that are at the forefront of providing assistance to people with disabilities in the following areas: sending children to camp, increasing access to specialty services and employment training, increasing access to care and treatment."
Founded in 1985, Options For All serves individuals with intellectual and developmental disabilities, helping empower them to become fully-participating members of their communities. The organization serves as many as 1,300 individuals who face the challenges of autism, cerebral palsy, Down syndrome, hearing and vision impairments, learning and intellectual disabilities and severe behavioral disorders.
Nancy Batterman, CEO of Options For All said: "We're truly honored to receive this grant from the Safeway Foundation. Options For All seeks to create and support opportunities for adults with intellectual and developmental disabilities in making choices to live and enjoy life in their community with dignity and respect." Visit optionsforall.org.
Prev Next