UTC Unit Moving Work to Mexicali; 300 Layoffs Expected
Originally published December 11, 2018 at 6:15 p.m., updated December 11, 2018 at 6:14 p.m.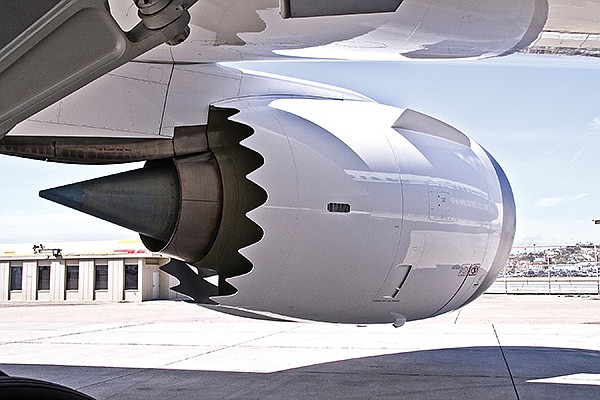 2020 will be the end of an era as manufacturing at Chula Vista's major aerospace plant — now overseen by the Collins Aerospace unit of United Technologies Corp. — winds down.
Some 300 workers — mostly sheet metal specialists — are expected to be laid off in 2019 and 2020, according to the company and the union representing the workers. "This action is due to decreases in production volumes as we near completion and sunset several legacy aircraft programs," said a company spokeswoman.
The plant has been making aerospace components since 1940 and was a major contributor to the war effort during World War II. Old timers know it as Rohr Aircraft Corp.
In recent years the plant has manufactured nacelles, the housing that covers jet engines.
Production is moving to Mexicali, said J.P. Fletcher, area director for the International Association of Machinists and Aerospace Workers District 725, based in Kearny Mesa.
United Technologies (NYSE: UTX) recently acquired Rockwell Collins and rebranded its aerospace systems and components business as Collins Aerospace.
A company spokeswoman said Collins/United Technologies plans to keep the Chula Vista location open as a place to distribute spare parts to aircraft operators. The company website lists several engineering jobs open in Chula Vista.
United Technologies said it notified employees of a potential change in July and reached an agreement with the union on an enhanced severance package in late October. On Oct. 30, California's two senators, Dianne Feinstein and Kamala Harris, appealed to United Technologies to keep the plant open.
Some 140 positions will be eliminated in the first quarter of 2019, Fletcher said, with additional layoffs toward the end of the year and in the third quarter of 2020.
Some 75 union members will remain in shipping and receiving, Fletcher said.
Fletcher said that United Technologies has agreements with its two major customers, aircraft builders Boeing Co. (NYSE: BA) and Airbus, to reduce costs each year.
Clarification: The Chula Vista site will remain the headquarters of Collins' Aerostructures business, with management, administration and engineering offices.