'Most Innovative' Products' Are a Magnificent Seven
Monday, December 10, 2018
Connect, San Diego's oldest startup accelerator, recognized seven companies with ground-breaking technologies on Nov. 29. Pared down from a pool of 23 finalists by a team of judges, this year's winners designed products that are better, faster and stronger than the competition.

Read more about the products that were given the title of "Most Innovative."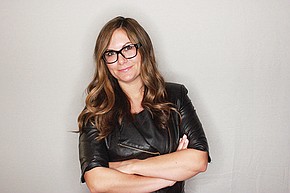 Formalloy
Melanie Lang, co-founder and managing director of Formalloy, said "It was a big surprise and honor" when her company was called to the stage to receive its award.
Formalloy was recognized for its L-series 3-D printer, which uses a blue laser to manufacture complex metal components. Formalloy developed the product in 2017.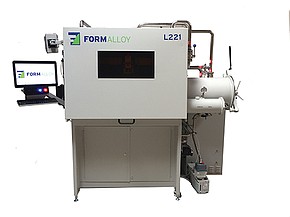 Lang and Chief Operating Officer Jeff Riemann co-founded Formalloy in 2016. With Lang's background in aerospace engineering, and Riemann's in industrial machine design, the pair sought out to create a system that could be used to make components in the aerospace industry. In particular, they were looking to find a solution to the long lead times and expense of creating products for the industry with traditional manufacturing methods.
Generally, 3-D printing has been more commonly used in the industry for prototyping, rather than developing actual parts. But speeding up the process could change that.
"Now we see a shift where 3D printing is being used for actual parts," Lang said. "Our tech helps accelerate that adoption."
Formalloy's main claim is the ability to develop complex components significantly faster than other types of manufacturers. For example, Lang said, a component that might take a week to manufacture traditionally could be manufactured by the company's system in a day.
She gave the example of a rocket nozzle with internal coolant channels in its walls, made from a different material.
"That would be very difficult to manufacture traditionally, so an additive process would be used," she said.
In fact, Formalloy had manufactured the nozzle as one of several research and development projects for NASA.
"It was really exciting, especially being an aerospace engineer, getting to do work for NASA that's going to help them move forward on what they're going to send to space next," Lang said.
Right now, Formalloy has a team of four in San Diego, bolstered by subcontractors. The company is self-funded, bringing in money from R&D projects, as well as machine sales. Lang said the company plans to grow its workforce as it releases new products.
Qubitekk
Qubitekk's Quantum Transceiver might sound like a gadget from a science fiction novel. But the device could shape up to be a critical component for cybersecurity.
Prev Next