Mitek Cuts Chief Operating Officer
Monday, December 10, 2018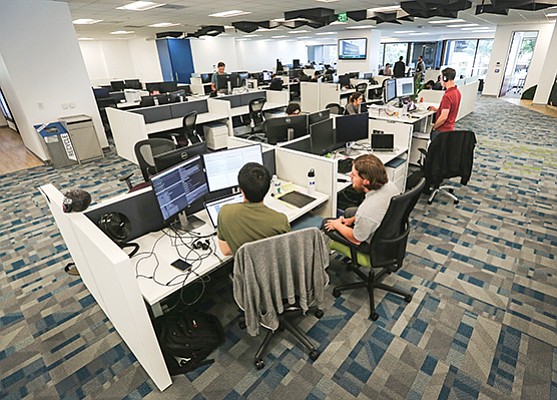 Mitek Systems Inc. will eliminate its chief operating officer position. The San Diego-based tech company made the decision on Dec. 5, "in order to streamline the company's operations," according to a filing with the Securities and Exchange Commission.
Mitek's (Nasdaq: MITK) current COO, Kalle Marsal, will leave the company on Jan. 1. He joined the company from Hewlett-Packard as chief marketing officer in 2016, and became the company's first COO the following year.
As part of his severance package, Marsal will be able to receive a lump-sum payment equal to half of his annual base salary in severance, and a lump sum equal to six months' worth of COBRA payments. In 2017, Marsal received a base salary of $250,000, according to Mitek's most recent shareholder proxy.
Executive Bonuses
Mitek's board also approved an executive bonus program on Dec. 9, that would go into effect in the 2019 fiscal year. The company said the program was designed to "attract, motivate, retain and reward" company executives. In the last year, Mitek's CEO and chief financial officer resigned; the company hired new CEO Max Carnecchia in early November, and CFO Jeff Davison decided not to leave the company a few weeks later.
The new plan is tweaked slightly from the company's 2018 bonus plan, in raising the cap for the maximum allowable bonus for the company's CEO.

Under the new plan, Carnecchia will have a bonus target equal to 80 percent of his annual salary of $450,000, and will be able to receive a maximum bonus of up to double his target. The rest of the company's executives will see the same bonus targets as last year, with a maximum payable bonus of 150 percent of their respective targets.

A Bigger Offer
ASG Technologies, the Florida-based technology company that has previously tried to buy out Mitek, raised its offer for the company. Now, the company is offering $11.50 per share, up from $10 per share, ASG announced in a Dec. 10 press release.
Mitek's stock was up more than nine percent from market open, at $9.91 per share.