Biotechs Find Favorable Conditions in UTC As An Amenity-Rich Alternative to Torrey Pines
Thursday, August 30, 2018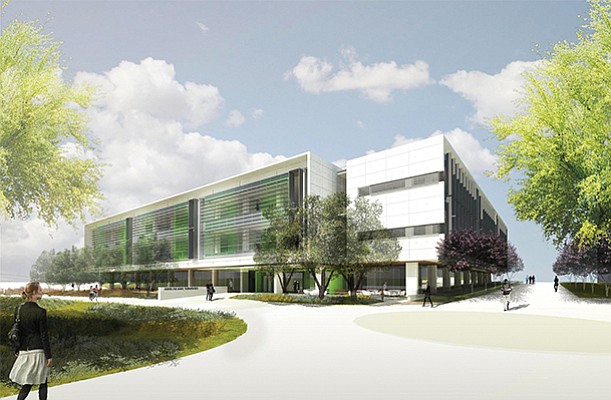 San Diego — When scouting where to consolidate San Diego operations, Takeda Pharmaceuticals put together a checklist. Most pressing: a plot that could accommodate 300 employees, near research institutions and other life science companies.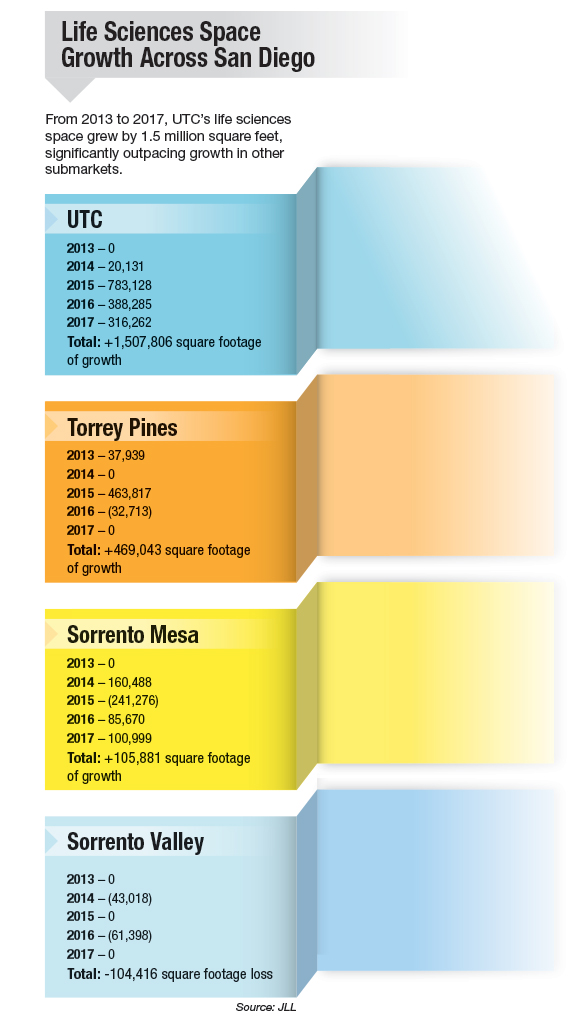 The list seemingly favors Torrey Pines, the historical epicenter of San Diego life sciences. But the company chose UTC, the fastest-growing biotech submarket in San Diego, which some say now rivals that of Torrey Pines in appeal.

In the prior three years, UTC added 1.47 million square feet of life sciences space, more than the three other San Diego submarkets combined, according to the commercial brokerage firm JLL. In addition, the area's total availability rate, 6.9 percent, was the lowest among local biotech hubs at the end of the second quarter.
Behind UTC's buildup: Illumina's expanding footprint and a few build-to-suit sites, in which developers built to a tenant's specifications. But most of all, landlords have converted underperforming or vacant office buildings into life sciences sites.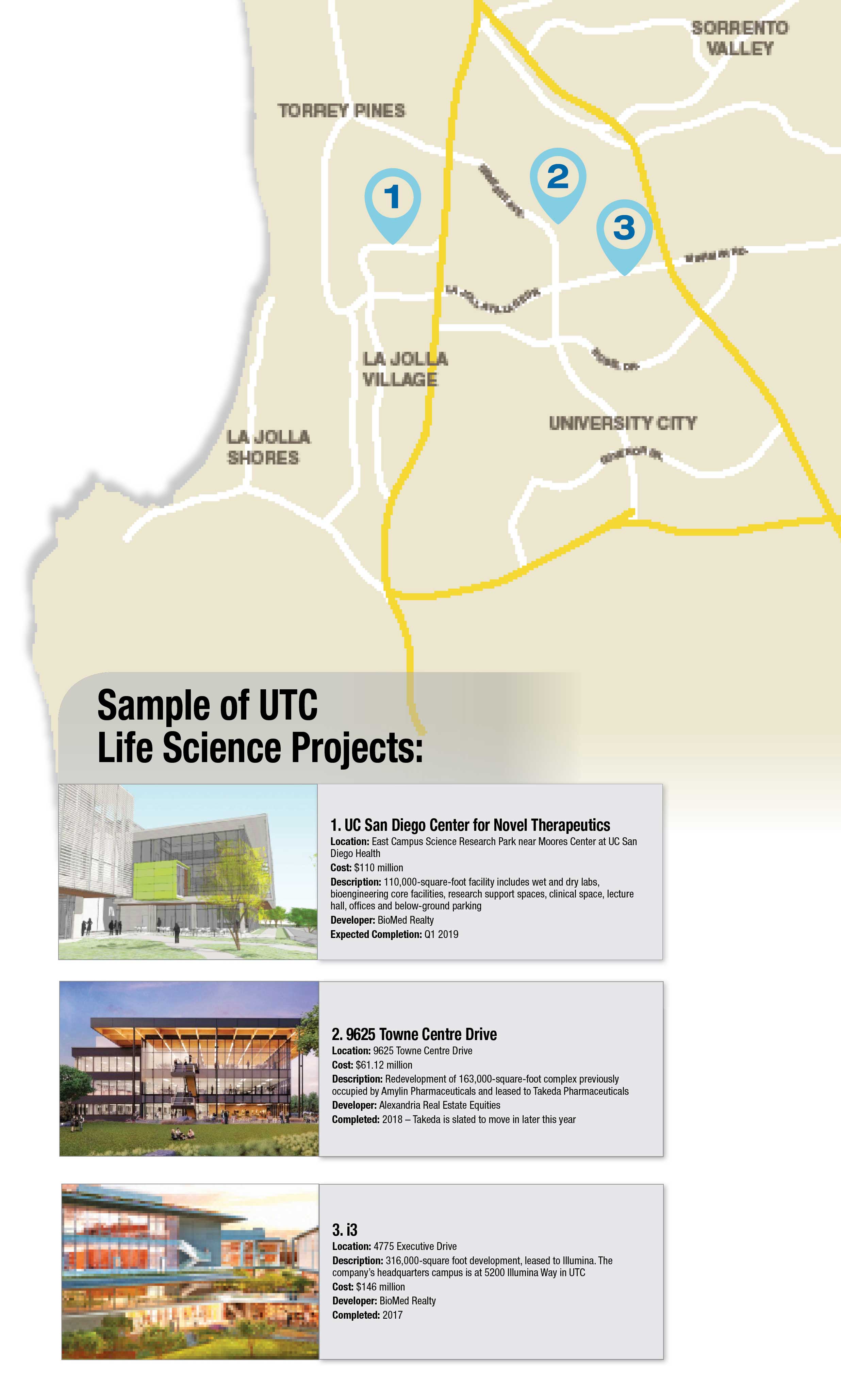 "The office market has been slower than the lab market. And so it's just a function of demand," said Grant Schoneman, managing director of JLL San Diego.
The conversions typically take six to 12 months, which pencils out for landlords because life science companies pay higher rents.
An outgrowth of Torrey Pines, Schoneman said UTC rose in desirability among life sciences in recent years. That's account of newer buildings — and amenities like the Westfield UTC shopping mall, hotels and restaurants.
Plus there's easy access to freeways, and the Mid-Coast Trolley extension will add a mass-transit option in a couple years.
These days UTC is often given equal weight to Torrey Pines, long the heart of San Diego biotech with a bustling neighborhood of companies and research institutions in walking distance.
While UTC has grown faster, Torrey Pines is still the bigger submarket. Torrey Pines has 5,919,231 square feet in life sciences space, versus 3,774,998 in UTC/Campus Point, according to JLL.
Earlier this year, rents for the two submarkets ranged from $3.85 to $4.50 a square foot, versus $2.75-$3.65 in Sorrento Mesa and $2.75 to $3.35 in Sorrento Valley, according to JLL.
"Put it this way, generally if a client is looking at Torrey Pines, generally they're going to look at UTC. If they're looking at UTC they're looking at Torrey Pines," Schoneman said.  
Illumina — whose firm grip on the genomics sequencing market sparked a string of expansions — has played an outsized role in UTC's growth.
Prev Next