Clinical Research Organization Prosciento Names New COO
Thursday, August 30, 2018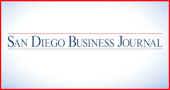 Clinical research organization Prosciento Inc. recently hired Brian Mooney, previously an executive vice president at another CRO, Chiltern, as its chief operating officer.
San Diego-based Prosciento, founded in 2003, focuses on metabolic diseases including nonalcoholic steatohepatitis, a type of liver disease, diabetes and obesity.
At Chiltern, part of global CRO Covance, Mooney headed the company's Strategic Service Provision division. Prosciento said Mooney has more than 25 years of industry experience.
At Prosciento, Mooney will lead operations for the company's CRO and clinical research unit divisions and contribute to corporate strategy and senior client relationships. He succeeds Dr. Linda Morrow, who has been the company's COO since 2009. Morrow will become Prosciento's chief medical officer.
"Prosciento has cultivated exceptional scientific and operational expertise in clinical R&D for NASH, diabetes and obesity," Mooney said. "This positions the company as one of the only specialty CROs providing full scope services for these therapeutic areas of significant importance to the healthcare community and drug developers."
Prior to Chiltern Mooney was with Theorem Clinical Research, which was acquired by Chiltern in 2015. Previously he worked at Pharmaceutical Research Associates International.
Reach reporter Sarah de Crescenzo at sarahd@sdbj.com.