AG: HIGH-END CROP TARGETS THE PRICEY SPECIALTY MARKET
Coffee Could Be Something Special in Local Agriculture
Thursday, August 23, 2018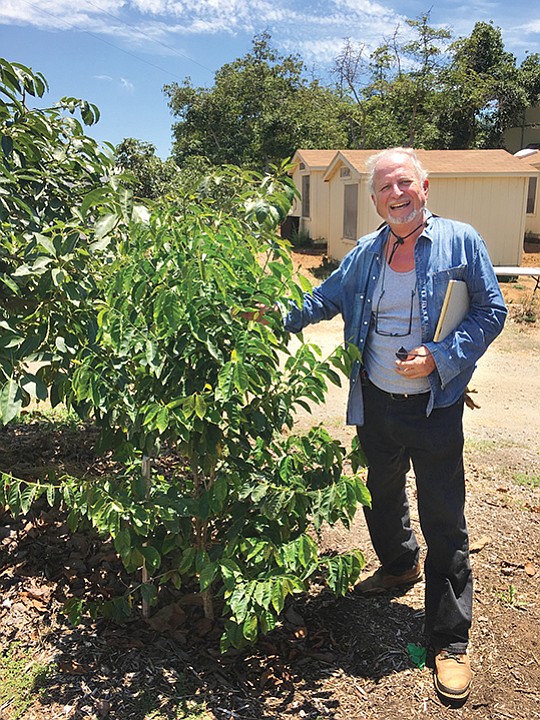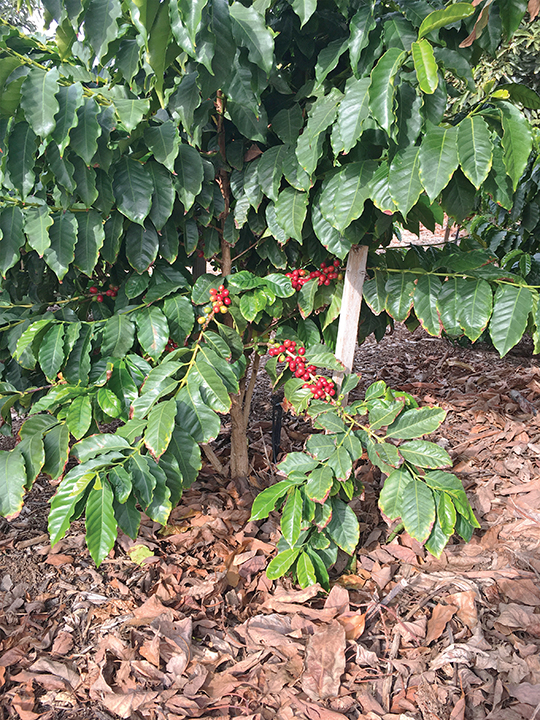 San Diego — According to the San Diego County Farm Bureau, San Diego is the top grower of domestic avocados and the No. 1 nursery and floral county in the nation. But these days, local farmers have their eyes set on a new crop: coffee.
Jay Ruskey, a seasoned California farmer has tapped San Diego and the state's central coast to grow high-end coffee that he and his team believe will sell for around $15 a cup. As a result, approximately 30,000 trees are currently in the ground in Oceanside, Fallbrook and Bonsall, to list a few locations, with full harvest becoming available starting later this year. The Market
"There is a segment of the population that is pretty wealthy and willing to pay that price," said Gary Bender, a horticulture professor at MiraCosta College. Bird Rock Coffee Roasters' President Jeff Taylor says he is not only excited to sell locally-grown coffee at his four San Diego coffee shop locations, but he also believes the industry will take off despite the hefty price tag.
"Traditional method of trading coffee hovers at $1.35 per pound, but, the fact that geisha coffee sold for $20 a pound in 2006, that marked the beginning of a new era in coffee, if you will," he said. "Prices have sky-rocketed. Now, truly high-end coffee, like the one we are growing here, is demanding wine-like prices."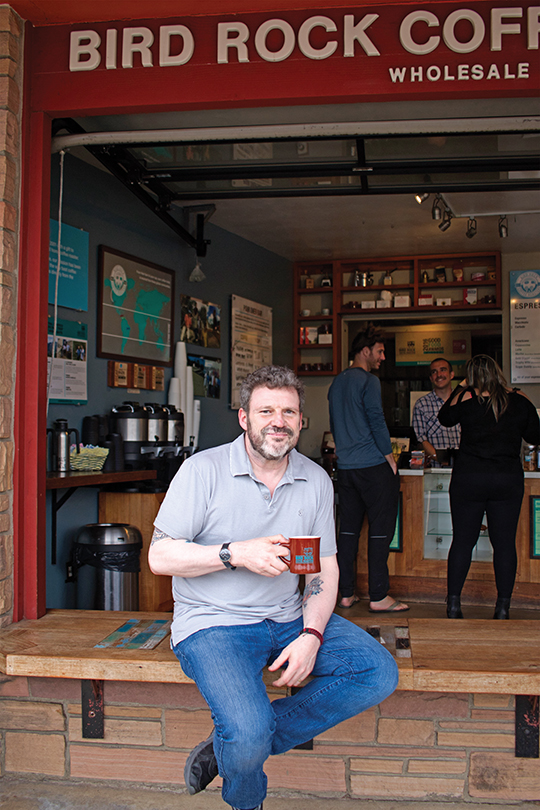 The Varietals
Fifteen varietals of arabica, considered the better-tasting and higher-quality coffee to its robusta counterpart, are growing in regions up and down San Diego County, including catuai, caturra, geisha, laurina and pacas. The coffee bushes were planted underneath avocado trees, which in turn provide the necessary shade to avoid sunburn, says Scott Murray, owner of Murray Farms Inc. and consultant to singer/songwriter and farmer Jason Mraz's Mraz Family Farms in South Morro Hills in Oceanside, the latter of which planted 2,232 coffee trees of 11 varieties in the fall of 2015 and saw its first crop this year.
"In the United States, there are only two places coffee has been produced, one being Puerto Rico, and then the industry moved to Hawaii," said Murray, adding that he's created a system of fine wire baskets near the root of the tree, sticks and chicken wire on the outside of the plant and agricultural, fine-bonded polyester fabric on top to create a miniature greenhouse environment and protect it from gophers and other animals for maximum plant growth. "This helps the trees get rooted really well and get really strong before we harden them off under direct sunlight, which takes two months to gently expose them to."
Prev Next