Encinitas Land Sold For $4.4M
Wednesday, August 22, 2018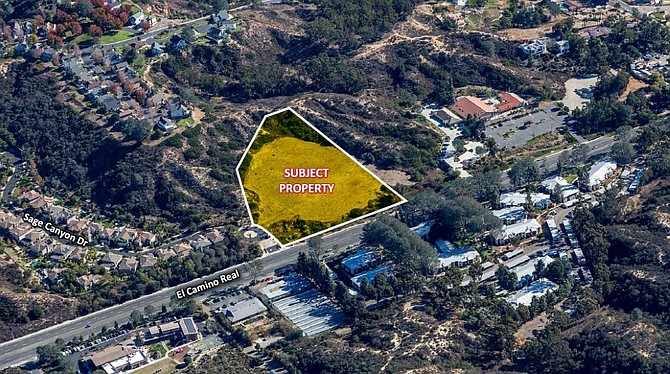 A 5.2 acre parcel of residential land on Sage Canyon Drive in Encinitas has been sold for $4.4 million.
The property is about one mile northeast of the Manchester Avenue ramp to Interstate 5.
It was sold by Pacific Canyon, LLC to Sage Canyon Encinitas, LLC.
The property has a tentative map for 10 single family lots.
Al Apuzzo and Matt Weaver of Lee & Associates North San Diego County Land Team represented Pacific Canyon.
Peter Curry of Cushman & Wakefield represented Sage Canyon Encinitas.