San Diego Firm Sells North Las Vegas Building For $16.2M
Monday, August 20, 2018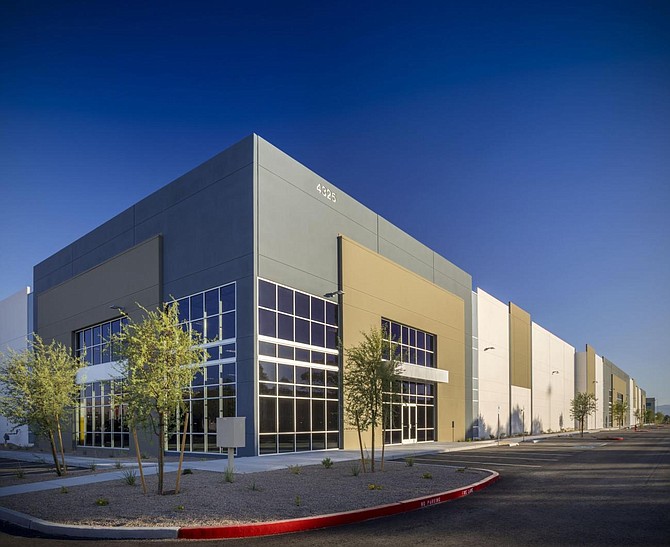 Matter Real Estate Group, a real estate development company based in San Diego, has sold a North Las Vegas industrial building for $16.2 million.
The 156,000 square-foot building was sold to Christie Lites, a stage lighting company based on Orlando.
The building is in the 1.2 million square-foot Las Vegas Corporate Center at 4325 Corporate Centre Drive.
"We are thrilled to have expedited the development and sale of this cutting-edge project," said Jim Stuart, who recently formed Matter Real Estate Group in May with Matt Root and Kevin Burke.
"Built specifically to address the complex demands and functions of light distribution companies, it meets the multi-faceted needs of Christie Lite that had a focus on owning its real estate," Stuart said.
Tectonics Design Group was the architect for the project and Burke Construction Group was the general contractor.
The buyer and seller were represented by Dan Doherty, Paul Sweetland, Jerry Doty and Chris Lane of Doherty Industrial Group, Colliers International.