McAlister Draws Crowd to Support Those Fighting Addiction
Sunday, August 19, 2018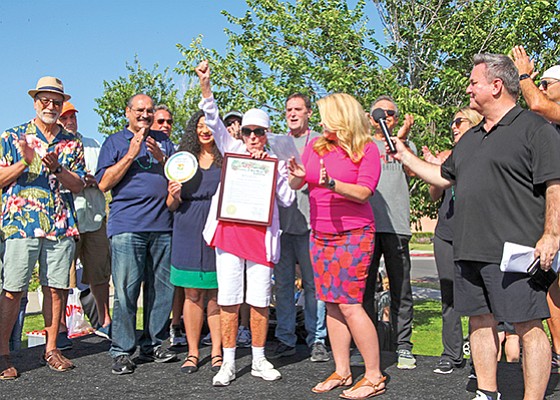 continued — Known for its social justice and small business communications expertise, the San Diego PR agency is working to transform protective rights and infrastructure for San Diego cyclists the best way possible: leading by example.
Mixte is the PR machine behind the San Diego County Bicycle Coalition, which advocates for all people who ride in San Diego County.
• • •
Promises2Kids announced that a recent fashion show and luncheon, held at Rancho Valencia Resort in Rancho Santa Fe, raised more than $12,000.
Promises2Kids is a leading nonprofit organization founded more than 35 years ago as the Child Abuse Prevention Foundation of San Diego County. Since 1981, Promises2Kids has responded to the needs of foster children and provided support to children removed from their home due to abuse and neglect.
The nonprofit annually provides over 3,000 current and former foster youth in San Diego County with the guidance they need to address the circumstances that brought them into foster care, overcome the difficulties of their past, and grow into healthy, happy and successful adults. Promises2Kids supports these children through its four core programs: Polinsky Children's Center, Camp Connect, Guardian Scholars and Foster Funds.
The event was organized by Stefanie Lyon, owner of Nicole Miller, a retail store for women's apparel and accessories for women. Lyon frequently volunteers for Promises2Kids with her daughter. Visit promises2kids.org.
Send Kudos/Giving items to
sglidden@sdbj.com.
Prev Next