This Home's Views Include an Interesting Look Back to the Past
Sunday, August 19, 2018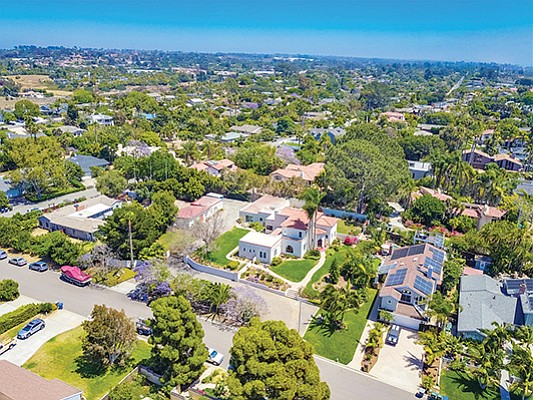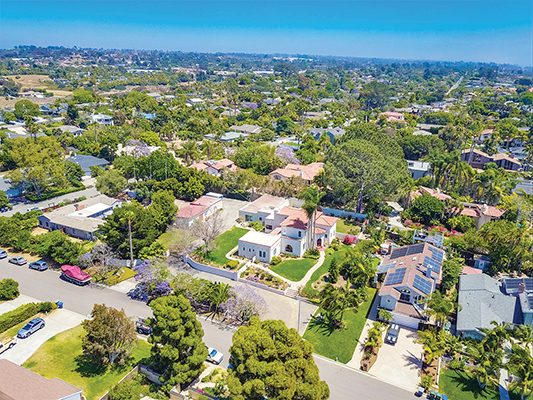 San Diego — West of Interstate 5 and a couple of blocks from the ocean is a stately Spanish home with a storied past.
Laura Roselinsky, a realtor with Coldwell Banker Residential Brokerage has the listing on the 4,185-square-foot home at 407 Shore View Lane and said that it is "a rare opportunity to own one of the original homes built in Leucadia (now part of the city of Encinitas).
The listing price is $2.9 million.
The historic estate was built in 1932 by the Garfield family in the midst of the Great Depression on a huge field of flowers and avocados that was originally acquired in 1888.
Roselinsky said some of the family lore passed down through the former owners includes stories of the home being used as a guidepost for blimps patrolling the coast during WWII after the attack on Pearl Harbor when nine Japanese submarines were positioned at strategic points from Mendocino down to San Diego.
"I mean how cool is that?" Roselinsky said.
The estate changed hands only three times during that 86-year time frame from 1932. In 1953, the owners of a trucking company bought the home and used the land to store the trucks associated with the business. It then sold in 1966 to Michael B. Shores, owner of the former M.B. Shores Inc., a local housing developer. Shores subdivided the land and built houses on the surrounding acreage. The current owners bought the estate in 1994.
Roselinsky said when she heard the owner telling much of this history she "got goose bumps, we've got to keep this oral history alive." She has now written down all the information she has gathered, as well as memories from some of the descendants of former owners with whom she has spoken.
"One of the other things that's really interesting about the house from a business perspective is that because of the age of the house and the architectural design — it is believed it would be deemed historic if someone wanted to apply for that status," Roselinsky said.
She has discussed this possibility with an expert on the process for these applications who is advising her on the requirements.
"All the architectural elements are still in the house, so it may qualify for the Mills Act," she said.
The Mills Act is a state law that authorizes a reduction of property taxes in exchange for the preservation of historical structures.
Prev Next