FINANCE: TECH OPENS DATA DOOR ON BORROWERS; CO. SECURES $145M
Algorithms Give Lender a Less Risky Business
Sunday, August 19, 2018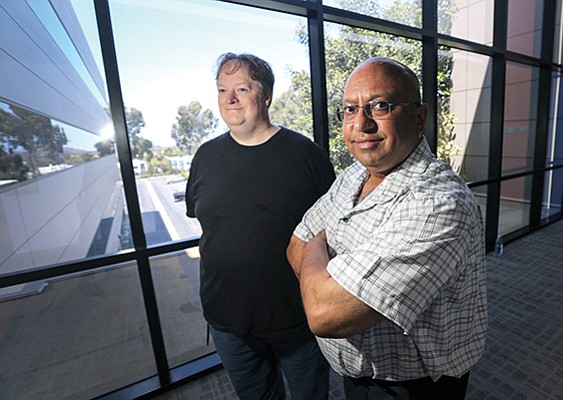 San Diego — A San Diego-based online lender that employs 40 data scientists that guide its lending decisions recently secured $145 million to expand its business, which makes unsecured personal loans to borrowers with blemished or little credit history.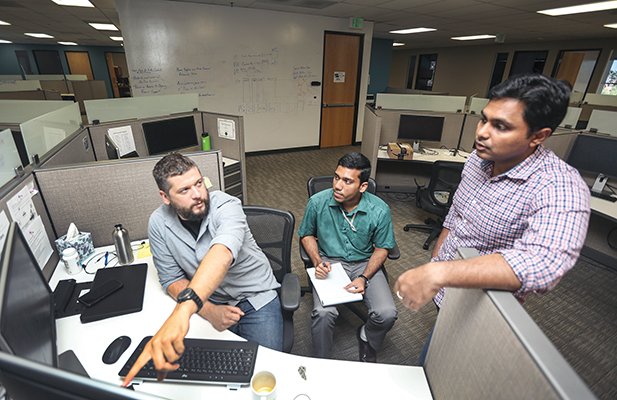 Established in 2014, Applied Data Finance (ADF) is the latest in a series of businesses Krishna Gopinathan, CEO and co-founder, has built on a foundation of algorithms.
Like many in San Diego's analytics community, Gopinathan got his start at HNC Software. There, Gopinathan was on the team that developed Falcon, the predictive software designed to detect credit card fraud. The company, co-founded by UC San Diego scientist Robert Hecht-Nielsen, was later sold to Fair Isaac, known for its FICO credit scores; the Falcon platform remains in use today.
Gopinathan left HNC in 1999 and started Burning Glass Technologies, a company that uses predictive modeling to streamline hiring and other HR issues. Then he moved into the business in which he remains today: lending. He started a company called Global Analytics, a nonbank lender based in San Diego that operated primarily in the United Kingdom. Later he started Lending Stream, which offered six-month installment loans to U.K.-based borrowers.
It was those experiences that led Gopinathan to start ADF to lend to borrowers in the U.S. that typically steer clear of traditional credit sources, he said.
Data Packets in All Directions
Since inception the company has originated more than $100 million in loans for about 25,000 people; it's licensed to lend in 25 states. The company employs about 200 people, including 40 in San Diego and others in offices in New York, India, and a call center in Jamaica.
Since it launched, ADF has raised about $275 million in equity and debt.
To decide to whom to loan, Gopinathan said the company looks at data from more than 100 sources. Interest rates typically range from 60 percent to 99 percent.
"In this day and age, people are walking through life emitting data packets in all directions," he said. "The more of those packets we can capture and bring to bear in real time, the more powerful our opportunity will be to serve the underserved customer."
Broud Kuhn, ADF's chief marketing officer, said the company views itself as the successor to brick-and-mortar lenders that served borrowers that weren't considered prime until consolidation reduced those business's ranks in the 1990s and 2000s. Megabanks snapped up the lenders, then jettisoned them as the recession forced drastic cuts.
Prev Next