TECH: CO. CREATES PLATFORM TO FACILITATE AND FOLLOW IN-STORE TRANSACTIONS
Co. Creates Platform to Facilitate and Follow In-Store Transactions
Wednesday, August 15, 2018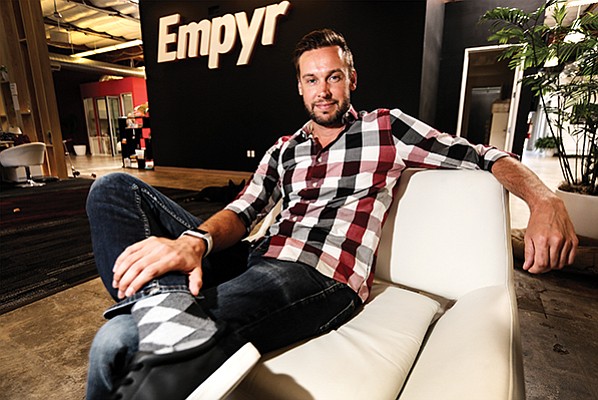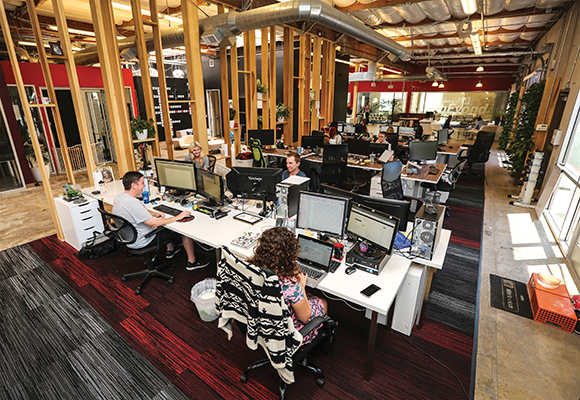 EMPYR
CEO: Jon Carder
REVENUE: Undisclosed (private company)
Funds raised: About $50 million
No. of local employees: About 60
Year founded: 2010
Headquarters: Sorrento Valley
Company description: Technology provider to platforms and merchants offering card-linked rewards.
San Diego — As much as companies assert their uniquenesses, some users see little difference between using Uber or Lyft to hail a ride via smartphone or Livingsocial instead of Groupon for local deals.
That has these technology platforms vying to increase their "stickiness" — a term for how often and for how long customers visit — by incentivizing users to favor them.
Empyr, a San Diego company founded in 2010 that has raised $50 million from investors, is working with some of the largest such companies in the world to increase customer loyalty — and revenue — by offering users rewards, such as cash back, for offline purchases made with a card linked to an online platform.
Card-linked offers streamline traditional reward programs, which require users to show a coupon, loyalty card or code to access a deal.
Started as Mogl
It's a pivot from the company's initial foray into the reward space, and one that CEO Jon Carder believes could make the company San Diego's next unicorn in as few as three years. He declined to disclose revenue
The company was initially called Mogl. Its first product was a consumer-facing, gamified reward program targeted at local eateries. Users who linked a payment card to the Mogl mobile app would be offered cash back for paying for meals out at participating restaurants.
The Mogl customer loyalty program won Connect's Most Innovative Product competition in late 2011 and raised more than $10 million. Avalon Ventures, a San Diego-based venture capital firm, was among its backers.
Repositioning the Company
But Carder said competition was fierce, and seeing major companies launch their own card-linked reward programs prompted him to turn the business into a platform instead.
"It dawned on us that we could probably scale this thing a lot faster and grow a lot bigger … we could be the hub of this industry," he said.
Ken Wilbur, associate professor of business analytics and quantitative marketing at UC San Diego's Rady School of Management, has conducted research into multisided platform businesses, which facilitate interaction between groups. To succeed, such businesses must gain traction rapidly, or have ample funds so as to survive while gaining influence.
"The main issue is the chicken-and-egg problem," Wilbur said. "When you're trying to match agents of two different types, the concern is that each type of agent will only get on board your platform if you have enough and the right type of the other agent."
Prev Next