TECH: FROM BUILDING TO SELLING, TECH TOOLS ARE NOW A MUST
Real Estate Revolution Will Be Visualized
Thursday, August 9, 2018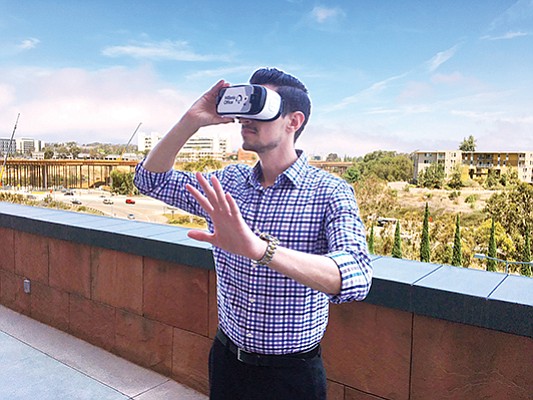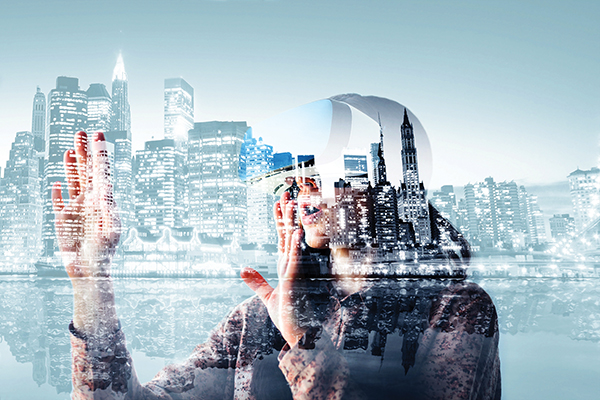 San Diego — Drones that help map buildings and property in a fraction of the time than it used to involve, and virtual reality systems that take people inside buildings still in the planning stages are among the technological innovations that are transforming commercial real estate.
"It's going to erase all the conventional methods that are going on in real estate right now," said Pat Fuscoe, founder and CEO of Fuscoe Engineering with offices in San Diego and Irvine."It's changing how we do business," said Fuscoe, who uses drones, a super computer and cameras so sensitive they can photograph the individual grains of sand on a beach.
"That's the new world for us," Fuscoe said.
In one instance, Fuscoe said he used a drone with a camera to scan a hotel, feed the information it collected into a computer and produce a 3-D model the same day in what would have taken several days to make using conventional methods.
Surveying Fast and Cheap
"It's changing surveying to be really cheap and fast," Fuscoe said.
Contracting companies like San Diego's SWS Engineering Inc. have latched onto drones over the past few years to model and track projects.
"Most of the larger companies here in San Diego are kind of moving in that direction," said Deyan Pantich, SWS survey and mapping manager.
Because they fly lower, drones can produce more detailed images than the aerial photography they replace that was shot from higher flying planes, Pantich said.
"There's a higher degree of accuracy," he said.
Virtual reality that lets people see buildings where there are none and building interiors with fine detail is becoming so common among commercial real estate brokerages that clients have come to expect it, just as they once expected fancy brochures.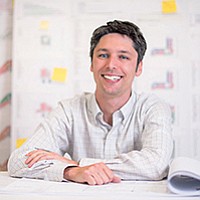 Imagination Sells
"Nothing sells a potential tenant on a space like being able to imagine themselves in it," said Ben Regnier, a senior associate in the San Diego offices of Gensler architects, and nothing makes it easier to imagine than seeing the space in a virtual way where people can adjust it to try out various room arrangements and types of furnishings.
VR Jams
Gensler has weekly VR jams where designers from several offices don virtual reality headsets to compare and refine projects.
"We use it to get inside our own projects to make sure we really understand the eye level of the project and the scale of space and the way daylight is going to come into a space and the points of view people might have," Regnier said. "It allows our internal teams to be able to see a product on a more human scale."
Prev Next