NEW FRESH, FLAVORFUL AND FOODIE-ORIENTED DINING OPTIONS PLAY TO DIVERSE APPETITES
Casinos Draw Players To the Other Tables
Tuesday, April 24, 2018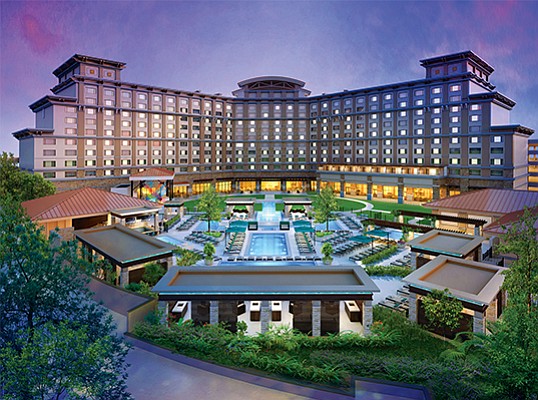 San Diego — Many of the biggest San Diego County casinos are in various stages of large scale expansions and renovations. For some casinos, this means updated dining options that appeal to fast casual, gourmet, and chef-driven food trends.
Carl Winston, director of L. Robert Payne School of Hospitality & Tourism Management at San Diego State University, said the casinos can afford to invest in trendy restaurants because the economy is doing well.
"During the recession it was really bad. There wasn't expansion going on — they were just trying to stay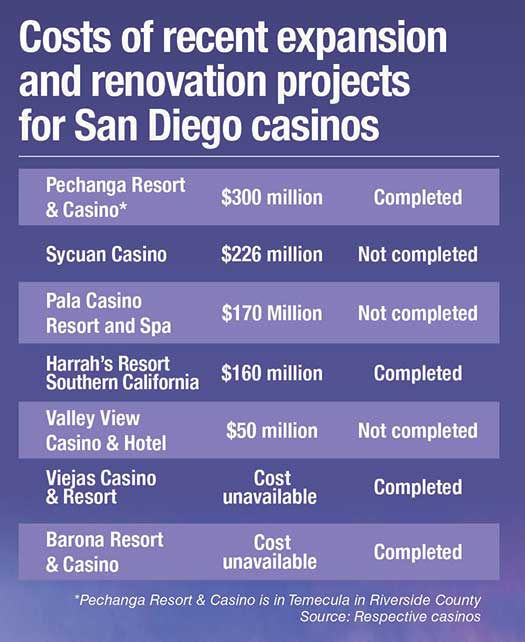 alive," said Winston.
Consumers are less likely to spend money on entertainment during hard financial times. The casinos didn't see as many customers in the recession of 2008 as they are now, he said.
Meanwhile, restaurants at casinos make up a very small percentage of casino revenue, Winston said. Gambling is the main economic engine and everything else, including restaurants, supports revenues.
Making a Splash Poolside
Pechanga Resort & Casino, just over the San Diego County line in Riverside County, unveiled a $300 million expansion in March that consisted of the addition of two new restaurants: Coveside Grill and Lobby Bar & Grill. The expansion also consisted of a new pool, spa, 568-room hotel tower, retail shops, and a meeting space.
Coveside Grill is a full service fast-casual restaurant featuring items like ice cream sandwiches, wraps, sandwiches, burgers, and cocktails. It's located by the new four and half acre pool complex, the Cove. Lobby Bar & Grill features American, Mexican, and Asian fusion food with a focus on farm to table and sustainability.
A new room service kitchen was also added to service the new hotel created during the expansion.
Duane Owen, executive chef at Pechanga, said Coveside was chosen to make the new poolside complex a destination for visitors. Prior to expansion, he said Pechanga had a small pool area.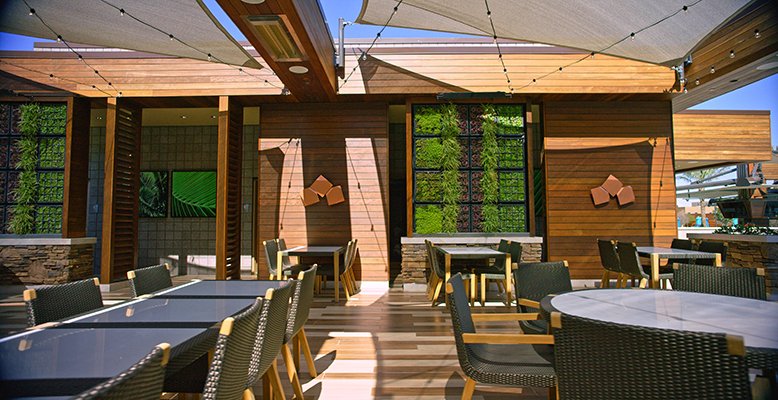 Lobby Bar & Grill was chosen because its farm-to-table and sustainable sensibilities weren't already offered at the casino's other dining establishments. "You don't normally see that type of cuisine in a casino environment," said Owen. "We don't have this, let's offer it to make sure that we're enticing everyone we want to come."
Owen thinks these options will appeal to millennial and health conscious crowds.
Food Hall Concept
Sycuan Casino a year ago broke ground on its expansion, which will include new dining options like a 7,363 square-foot food hall-like facility called Fresh Market, a raw bar and exterior lounge, contemporary three meal restaurant, and an 8,166 square-foot chef-driven fine dining establishment.
Prev Next