Qualcomm's NXP Bid: Will Acquisition Happen?
Sunday, April 22, 2018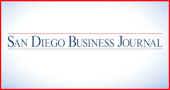 San Diego — Qualcomm Inc.'s $44 billion bid for the Dutch-based NXP Semiconductors NV continues to drag on. On April 19, Qualcomm and NXP agreed to withdraw and refile the notice of acquisition regarding the companies' planned merger at the request of Ministry of Commerce in China (MOFCOM).
The agreement includes an extension of the purchase agreement from April 25 to July 25.
Qualcomm also agreed that if the parties have not received all required regulatory approvals, including from MOFCOM, by July 25, it will pay the previously agreed termination fee to NXP no later than July 26. According to Bloomberg, the termination fee of $2 billion paid to NXP would end the $44 billion deal for Qualcomm.
The deal, which was first broached in October 2016, has been complicated by an escalating U.S.-Sino trade dispute.
Qualcomm is expected to release more information April 25 when it reports its financial results for the second quarter.
The deal with NXP would help Qualcomm to diversify its revenue by entering into the automotive electronics industry, the internet of things and security.