Real Estate Investors Send S.D. Market Up in Rankings
Thursday, April 19, 2018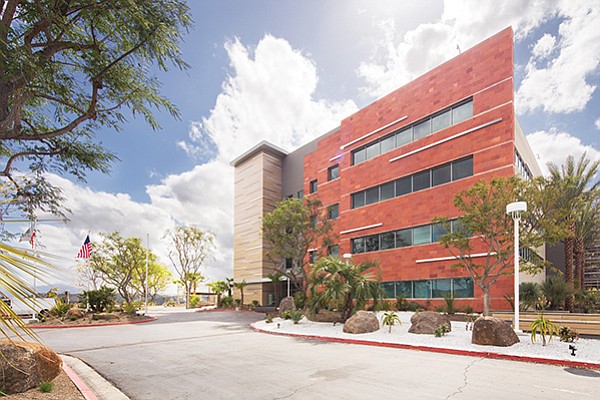 San Diego — San Diego County is becoming ever more popular as a place for real estate investors to put their money, ranked as one of the top markets for industrial, multifamily, office and retail investment by the commercial brokerage firm CBRE.
The region jumped from 17 to 11 in CBRE's annual survey of investors, with Los Angeles ranked first, followed by Dallas/Fort Worth, New York, Seattle and San Francisco for the top five favored markets.
"Many new investors are coming to San Diego who are attracted to the region's strong market fundamentals such as low vacancy, a diversified economy, a lack of development sites and the lowest construction deliveries for office and industrial properties on the West Coast," said Louay Alsadek, a CBRE executive vice president for institution properties and capital markets.
"Supply is very limited. Demand is limited. That's why it's moving up the food chain," Alsadek said.
Mirroring what's happening elsewhere in the top investment markets, industrial property is most attractive to those investing in San Diego County projects, followed by multifamily properties, office buildings and retail.
Compared with other markets, San Diego is a good buy because commercial real estate property is less expensive here with demand outpacing supply so investors are assured of getting a good return.
"Our limited supply of land is a very important factor for a lot of buyers and limited new construction," Alsadek said.
The brokerage firm of Marcus & Millichap, in its 2018 investment forecast, said that logistics companies, online retailers and defense contractors are driving demand for industrial property in San Diego.
"Amazon has been a driving force for absorption, recently opening up its fourth distribution and warehouse facility in San Diego County," Marcus & Millichap noted. "The online retailer signed two new leases last year totaling more than 360,000 square feet of space."
Absorption is a measure of how much space is newly occupied as opposed to how much is vacated.
Countywide, San Diego has about 191 million square feet of industrial property, about 3.5 million square feet of which is under construction, Alsadek said.
For office property, the county has about 77.6 million square feet, of which about 350,000 square feet is under construction.
"That's nominal," Alsadek said. "If you look at various submarkets in San Diego, we're down to one or two sites available for new construction."
The scarcity of buildable land is attractive to investors because, "if you have new construction hitting the market, this is a weakness," Alsadek said. "Landlords are going to drop the rents to keep their buildings leased."
One change in the market is that more publicly traded real estate investment trusts (REITs) are buying San Diego property as long-term investments, Alsadek said.
That's particular true with multifamily property, said Rachel Parsons, a CBRE first vice president specializing in multifamily investment sales.
"We've seen a lot more of the REITs," Parsons said.
There's also been an uptick in foreign investors getting into the apartment market.
"The trend has definitely increased significantly," Parsons said. "I think in 2018, we'll see more of foreign capital here in San Diego."
Parsons said that until 2017, apartments were the top property of choice among investors.
"Last year was the first year that industrial overtook us," Parsons said, adding that she expects multifamily projects to bounce back as the top choice for investors because demand for apartments keeps rising.
"Everyone needs a place to live and not everyone can afford to buy a home and, quite frankly, not everyone wants to buy a home. They like the flexibility (of renting)," Parsons said. "San Diego's been a solid investment market for multifamily. We hardly had any downturn during the recession."