Program Gives Students Some Key Lessons in Kindness, Helping
Sunday, April 15, 2018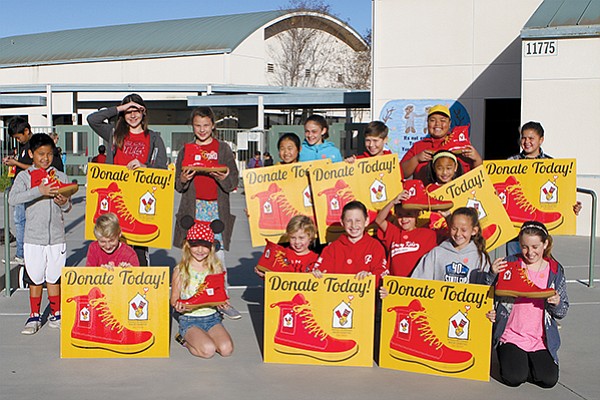 continued — Phase I of the 20-acre campus is complete, including property acquisition, zoning, planning, and construction of the Equestrian Therapy Center. Phase II includes grading the property, creating the vocational agriculture center, and initiating site work for the remaining 10 buildings.
The TERI Campus of Life is designed to be an innovative, university-like environment that will not only build upon TERI's successful model programs and services that empower individuals with developmental disabilities, but also serve as an inclusive center for the local community, veterans, and the military. The public will have access to the performing arts and music center, the aquatic center, the health and wellness fitness center, and more. Visit teriinc.org.
• • •
The Helen Woodward Center announced that immediately following Hurricane Harvey last fall, 64 stranded orphan dogs and cats were flown to Helen Woodward Animal Center in Rancho Santa Fe thanks to the help of Southwest Airlines. Just this past March, 38 more Houston "orphan" pups were flown to the center on a flight piloted by Cloud 9 Rescue Flights. This is part of the continuing efforts between Helen Woodward Animal Center and Operation Pets Alive! to alleviate the growing orphan pet problem exacerbated by Hurricane Harvey's destruction in September 2017 and the slow process of rebuilding, coupled with less stringent Texas spay & neuter ordinances. The puppies receive medical checks and are placed in foster care, awaiting adoption. Visit animalcenter.org.
Send Kudos/Giving items to
sglidden@sdbj.com.
Prev Next