SERVICE: PLATFORM, PRODUCT FULFILLMENT TO BE PROVIDED FOR VCS
GovX Gets VA Contract Expanding Reach, Mission
Sunday, April 15, 2018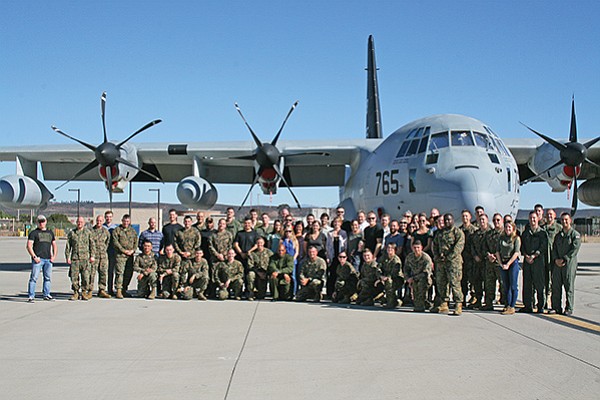 San Diego — GovX Inc., an ecommerce business providing merchandise exclusively for members of the military, law enforcement and firefighter communities, earlier this year was awarded a Department of Veteran Affairs contract.
The contract boosts the 2.5 million members the San Diego company already had by an additional 9 million customers. GovX CEO Alan Cole said the company aims to provide the best prices on hundreds of brands and more than 100,000 products to its members. Half of the company's orders are for on-duty gear while the other half falls into the lifestyle and fitness categories. Cole, who was named CEO in late 2016, said his company has surpassed $50 million in gross merchandise volume in 2017 with growth accelerating into 2018.
Top brands on the company website include Oakley, Under Armour, Spy, Hydro Flask, Stance, Hylete and GoPro. GovX also works with professional sports teams to offer the best prices on sporting events to GovX members.
Veterans Canteen Service
The Veterans Canteen Service provides reasonably priced merchandise and services to veterans enrolled in VA health care, their family members and VA employees. VCS chose to pursue an ecommerce solution — a partnership requiring a vendor to host a site and provide end-to-end product fulfillment.
"GovX meets these requirements and is closely aligned with our mission and customer base," said Stacy Papachrisanthou, VCS director of marketing and communications. The ecommerce platform that Cole and his company built for GovX will be powering the VCS ecommerce site.
Cole said the initial contract amount is $2 million which includes GovX building and developing a platform, as well as sustaining and hosting the new site for the term of the agreement. GovX is a venture-backed, for-profit corporation. It has raised just under $30 million in venture funding.
"A lot of this particular contract had to do with gaining confidence in our mission and the fact that we serve veterans with the same point of view and the same emphasis that the VA would want from a partner and really demonstrating our technical capabilities to execute the agreement," said Cole.
Acquiring Members
More than 85 percent of GovX's new members are acquired through organic and referral (word of mouth) channels. GovX faces tough competition from other tactical gear sites including Amazon.
"While great prices may draw in new members, the number one reason our customers return is our support for those who have served," said Cole, whose business stands out because of its unique tone with respect to how it speaks to its members.
Prev Next