ENERGY: CONSUMER EDUCATION, NEW CONSTRUCTION COULD HELP
Solar Retrofit Market May Be Losing Energy
Tuesday, April 10, 2018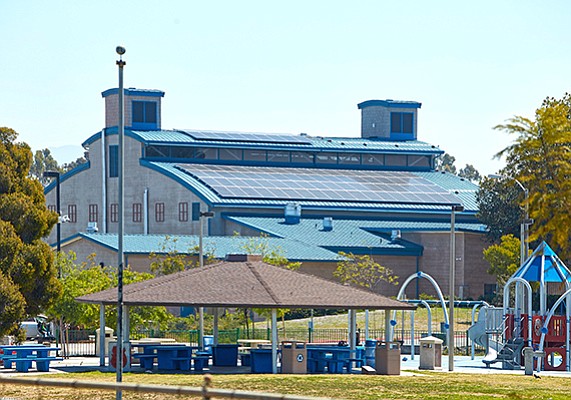 San Diego — With plenty of roofs and an abundance of sunshine, San Diego has been a leader for solar installations.
Yet there might not be enough newly constructed homes to help prevent the saturation of California's solar retrofit market (the installation of new solar systems on existing homes). That's according to Cory Welch, founding principal of Lumidyne Consulting LLC, and author of a white paper which points to a downward trend of residential solar installations in the retrofit market.
He estimates that if the situation goes ignored, California's retrofit solar market could see a 69 percent drop by 2020 from its peak levels in 2016.
Reasons Why
"The retrofit market, with a long product lifetime, will rise, peak and fall. That is inevitable that that will happen," said Welch. "Solar has a very long lifetime — it's 25 to 30 years. Product replacement dynamics don't really come into play for a very long time."
Another possible reason, according to Mark Jacobson, professor of civil and environmental engineering at Stanford University, senior fellow at the Precourt Institute for Energy and at the Woods Institute for the Environment, isn't costs associated with solar but a lack of consumer education.
"Because the costs have come down, and there is still a 30 percent tax credit at the federal level...There's no reason somebody wouldn't want to do it," Jacobson said. "It's just a lot of people aren't aware. Once people are educated about what the benefits are in terms of their long-term cost savings and the environmental savings, then they would just go ahead and do it."
Benjamin Airth, senior specialist at the Center for Sustainable Energy, said the current solar industry is predicated on existing homes, essentially, retrofit projects, and that solar companies don't necessarily need to change their business models.
Based on the adoption rates of solar, dating back to the late-1990s, Airth said that if you're looking at the curve of where we're at, "we're still making our way up to the top of that curve."
He said that was significant because that means solar has been diffused among middle-income, single-family homes in California.
"Obviously there's a lot of homes out there that don't have solar on it. The fact that you can drive to any neighborhood and see a lot of solar is a very good sign," he said.
Solutions
The solution to prevent the potential saturation of the solar retrofit market, Welch said, is to ramp up the new housing construction market.
Prev Next