FOOD: PASSION, PLACE AND VARIETY SERVE FOOD HALL OPERATIONS
A Dining Model For Changing Tastes
Thursday, April 5, 2018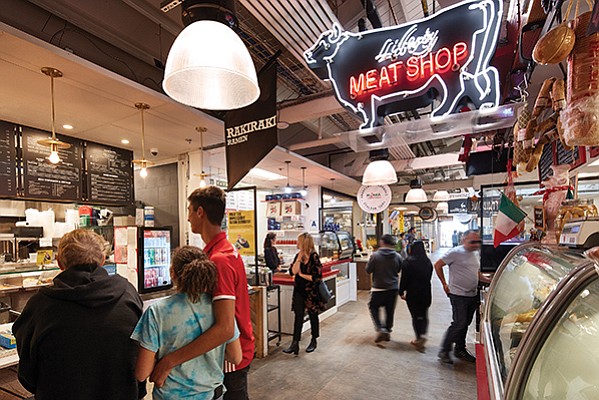 Don't Confuse Food Halls With Food Courts
• Food courts are built for convenience while food halls are designed as gathering spaces.
• Gourmet, locally sourced foods are available in food halls. Food courts typically have fast-food options.
• Chain restaurants dominate food courts. Food halls have mom and pop shops.
• Food halls must be located in buildings with character. Food courts can be in a mall.
• Food hall vendors must have passion behind their products while food courts are, again, purely for convenience.
San Diego — as new trends come up and as the dining industry changes.
Operation Models
With the success of Liberty Public Market and three more food halls planned, San Diego is seeing an expansion of a nationwide trend that appeals to both consumers and the restaurant industry.
Pam Flora, director of research at Cushman & Wakefield, thinks that San Diego in particular is a perfect place for food halls because of its high concentration of startups and chef-driven concepts. She was one of the researchers involved with the commercial real estate services company's 2016 report titled "Food Halls of America."
"The food hall is kind of the idea of both of those coming together. A lot of these are startups. A lot of these are chef driven concepts. All put into the same venue and offering something new," said Flora.
She adds that an additional factor that may give food halls longevity in San Diego and elsewhere is their structure. Food hall directors can switch out vendors that aren't working
Like food courts, food halls are a mix of food-related proprietors in separate stalls with counter service. They're usually in a large space with seating for visitors. There are a few key differences, however. Food halls feature mom and pop shops, gourmet locally sourced food, are designed to be gathering spaces, and decorated in a trendy upscale fashion. They can come in various sizes. For example, food halls below 10,000 square feet can be considered "mini food halls." There's also different operation models—people running them may act as property managers or they may own all the shops within the food hall.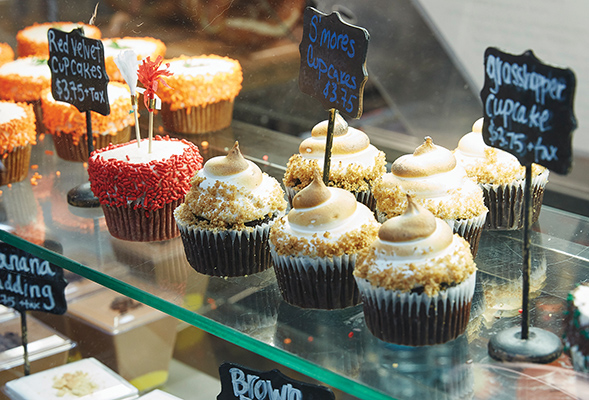 The food hall model is proving to be one that benefits the food industry. Arturo Kassel, who is developing the upcoming Sorrento Valley food hall Park Commons, says food halls' counter service model is a good solution for restaurateurs to save on labor costs. When he first started his Whisknladle restaurants in 2008, he said the
Prev Next