Spec Office-Industrial Redevelopment Underway in Kearny Mesa
Friday, September 15, 2017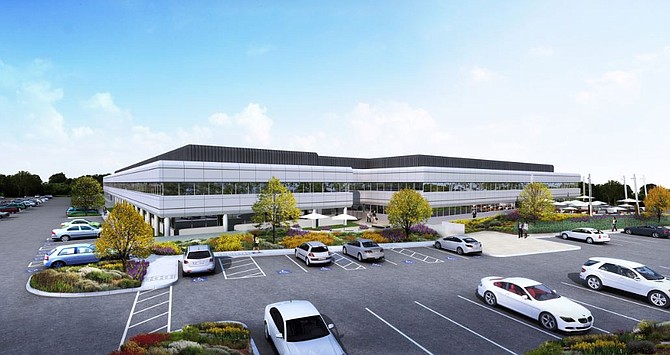 Building owner LBA Realty of Irvine is redeveloping a Kearny Mesa property it acquired in December 2016 – which formerly housed aerospace company Pratt & Whitney -- into a new speculative office and industrial campus, according to brokerage firm CBRE Group Inc.
Construction is underway on what will be a 230,000-square-foot office, industrial and research-and-development campus at 4400 Ruffin Road. CoStar Group and public data indicate that LBA Realty purchased the current 37-year-old building at that site for approximately $25.2 million from Connecticut-based United Technologies Corp.
Brokers at CBRE noted that the 13-acre property previously housed operations of Pratt & Whitney, a United Technologies subsidiary.
LBA Realty has not announced tenants or an expected development cost, which includes the renovation of an existing 124,000-square-foot manufacturing building and the construction of a new 106,000-square-foot industrial-type building. CBRE's Rob Merkin, Bill Dolan and Brad Black are marketing the property to prospective tenants, and occupancy is anticipated to take place starting in April 2018.
LBA has retained design firm Ware Malcomb to reposition the existing building, which will have a modernized lobby and floor plates, with parking and other upgrades. Renovation of that building is now underway.
In a CBRE statement, Merkin said the Kearny Mesa project when completed will represent the largest amount of new office and industrial space available in one location in Central San Diego.
While San Diego County has a few examples of speculative office and industrial projects in development, most are in North County cities including Oceanside, Carlsbad and Escondido. Observers at several firms have noted that most of the prime industrial markets of Central San Diego, such as Kearny Mesa and Miramar, have essentially been built out, with tight vacancy rates and limited available spaces for large tenants.