New CEO Named for Susan G. Komen San Diego
Thursday, September 7, 2017
Susan G. Komen San Diego, the county's largest funder of breast health services, has tapped Shaina Gross as the nonprofit's new president and CEO.
A former executive with United Way of San Diego County who led grants, donor relations and community assessments, Gross holds a bachelor's degree in sociology and a master's degree in public health from the University of North Carolina at Chapel Hill. She began her career working in the areas of women's health and health access for low-income communities.
"Given the uncertainty and turmoil in health care today—especially for the uninsured and under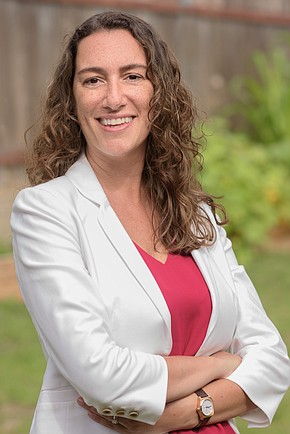 insured—the board chose a leader with vision and the skill set to lead change in a tumultuous time," said Linda Amaro, chairman of the Komen San Diego Board of Directors. "Shaina has an impressive track record of strategic, philanthropic and programmatic accomplishments."
Gross succeeds Laura Farmer Sherman, who retired after a decade in the role.

"Together, we will continue to achieve our mission of saving lives by meeting the most critical needs in San Diego County and investing in breakthrough research to prevent and cure breast cancer," Gross said.