UC San Diego Professor Receives 'Genius Grant'
Sunday, October 15, 2017
Cybersecurity expert Stefan Savage received a "genius grant" from the John D. and Catherine C. MacArthur Foundation.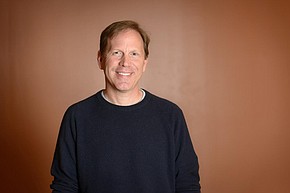 Savage, a professor at UC San Diego, is in line to receive $625,000 from the foundation over five years, with no strings attached.
"My interests are all over the map," Savage says on his university website. Those interests include the economics of e-crime, automotive and aviation systems, and routing protocols and data center virtualization. His work straddles the line between computer science and sociology. His undergraduate degree was in history.
In 2010, Savage and a team demonstrated how hackers can take control of a car away from its driver. In addition, he and his collaborators investigated how the idiosyncrasies of the auto industry's supply chain could lead to compromised car software, as well as a situation where that software is harder to fix.
It's up to the professor on how he spends the money.
"We believe that highly motivated, self-directed and talented people are in the best position to decide how to allocate their time and resources," the foundation says on its website. "By adopting a 'no strings attached' policy, we provide the maximum freedom for the recipients to follow their creative vision, whether it is moving forward with their current activities, expanding the scope of their work or embarking in entirely new directions. There are no restrictions on how the money can be spent, and we impose no reporting obligations."
San Diego is a cybersecurity hub, in part because the U.S. Navy's information technology command is here. The city is also home to several cybersecurity companies.
Savage is a professor in the Department of Computer Science and Engineering at the UC San Diego Jacobs School of Engineering, where he has worked since 2000. Last year he was named to the Irwin J. and Joan Klein Jacobs Chair in Information and Computer Sciences.