Former Cox Communications Exec Named Voices for Children Interim CEO
Monday, October 2, 2017
David Bialis, the recently retired general manager for Cox Communications California, has been named interim CEO of Voices for Children, the latter organization announced on Oct. 2.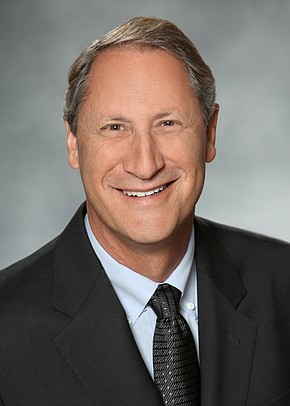 He succeeds Sharon M. Lawrence, who is stepping down from the job after 20 years to take a related job at the state level.
Bialis, a Solana Beach resident, spent more than 30 years with Cox, working in Oklahoma before relocating to Southern California in 2011 to become senior vice president and general manager.
Bialis is a Southern California native. His resume includes a stint working for Oak Industries, a once prominent technology firm in Rancho Bernardo.
He joined the Voices for Children board in 2012 and was its chairman from 2014 to 2016. He resigned his board position to take the interim CEO's role.
Blair Search Partners is conducting the nationwide search for a permanent CEO.
Voices for Children volunteers serve children in foster care in San Diego and Riverside counties.
As of Nov. 1, Lawrence will take a job as CEO of the California CASA Association. CASA stands for court-appointed special advocates.