Patterson + Sheridan LLP Opening Office in San Diego
Thursday, November 30, 2017
Intellectual property law firm Patterson + Sheridan LLP plans to open its sixth U.S. office in San Diego.
The new San Diego office, at 4660 La Jolla Village Drive, Suite 200, will serve Patterson + Sheridan clients located in Southern California starting Dec. 2.
"Although our client base is far-flung, we have a strong firm-wide commitment to providing face-to-face availability to our clients, rather than relying on videoconferencing and email," founding partner and managing director Todd Patterson said. "We have a significant client base in Southern California. Therefore, establishing a San Diego office is an obvious next step."
Attorneys Ankur Garg and Nick Transier will lead the new office for the Houston-based law firm.
Ankur Garg has worked for nearly a decade helping high-tech startups and existing companies in areas ranging from software products and wireless communications to medical devices and consumer electronics. Prior to joining Patterson + Sheridan, he was an in-house patent counsel for a large telecommunications company.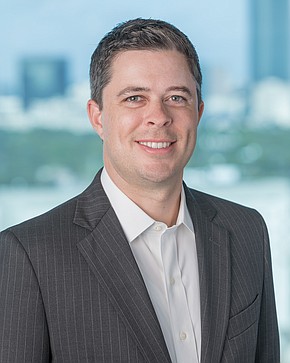 Transier's practice focuses on patent preparation and prosecution as well as on third-party practice before the United States Patent and Trademark Office (USPTO). Technical areas of interest in Transier's practice include telecommunications, electronics, semiconductors and software. He has 10 years' experience in both prosecution and litigation and has defended mechanical and electrical innovations including consumer electronic devices, computer software systems, display technologies and medical devices.
Patterson + Sheridan, which marked its 20th year in business in 2016, employs 72 attorneys. The firm also has offices in San Jose; Houston and Dallas, Texas; Greensboro, North Carolina; Shrewsbury, New Jersey; and an international office in Yokohama, Japan.