New Chairman Named at Salk Institute
Tuesday, November 21, 2017
Daniel Lewis, the former president of the commercial management-consulting firm Booz Allen Hamilton, has been named chairman of the Salk Institute's Board of Trustees.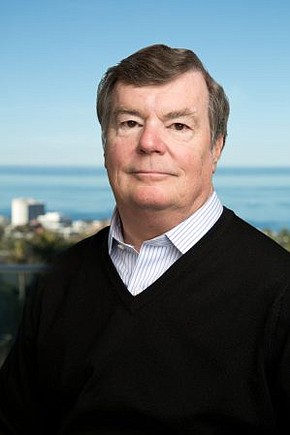 Lewis has lent his support to the institute since 2002, initially as a member of the Salk Institute Council. In 2012, he and his wife, Martina, established the Daniel and Martina Lewis Chair at the institute, currently held by Geoffrey Wahl, a professor in Salk's Gene Expression Laboratory. That same year, Lewis joined the Salk board and currently serves on the board's executive committee.
"The excellence of the institute's scientific research is unparalleled and impacts people's lives around the world," said Lewis, who retired in 2009 as the president of Booz Allen Hamilton.
During his 32-year career at the firm, Lewis was a board member for 12 years and a member of the operating council for 20 years. The institute cited his experience in the aerospace industry and track record of leading multidisciplinary teams.
Revenues at the research institute totaled $134 million in the fiscal year that ended June 30, 13.5 percent more than the previous fiscal year.
Lewis assumes the chairman role right away. He replaces Tedd Waitt, who announced in August he would step down. Waitt is the co-founder of Gateway Inc., a pioneer in the direct marketing of personal computers, and joined the Salk board in 2004.
Waitt said in August he was leaving because of personal obligations, unrelated to the timing of legal action facing the research institution.
Three female researchers filed separate lawsuits in July alleging that Salk discriminates against women professors in terms of pay, promotions and other opportunities.