San Diego Business Leader Takes Helm of National Trade Group
Wednesday, November 8, 2017
Paola Avila has been tapped as the chair of the Border Trade Alliance, a national nonprofit focused on border development, trade and the environment.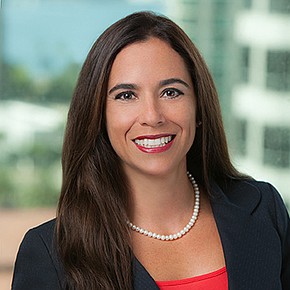 Avila, the vice president of International Business Affairs for the San Diego Regional Chamber of Commerce, said in a statement she looks forward to BTA playing a major role in NAFTA (North American Free Trade Agreement) discussions.
In March, President Donald Trump's administration formally launched a renegotiation of the 23-year-old trade deal.
"NAFTA is too valuable to the economies of all three countries to risk its collapse," Avila said in a statement.
Avila has held a number of public and private positions, including from 2000 to 2005 as the deputy chief of staff for the mayor of San Diego.