Wilson Cos., Milestone Obtain $30 Million in Financing for Assisted-Living Facility
Friday, May 12, 2017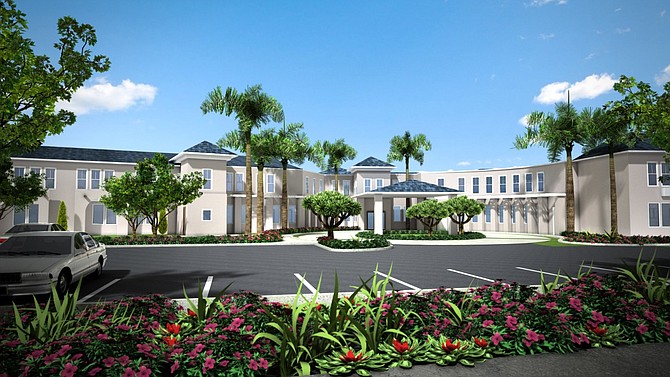 San Diego-headquartered Douglas Wilson Cos. and Milestone Retirement Communities LLC have obtained approximately $30 million in financing for a planned new assisted-living and memory care facility in Chula Vista.
A statement from Wilson Cos. and brokerage firm Cushman & Wakefield, which arranged the financing, said the 111-unit development will be built within the Otay Ranch master-planned community. Construction is expected to begin by the end of May, with an anticipated opening in fall 2018.
The community will include a two-story building on a 4.5-acre site, with luxury amenities for its residents. It will have 85 assisted living units and 26 memory care units, to be managed by Milestone.
Cushman & Wakefield's Rick Swartz, Jay Wagner, Aaron Rosenzweig, Jim Dooley and Alex Petrosian arranged the financing. The financing included more than $8.3 million in institutional equity capital and nearly $22 million in construction debt financing from Wells Fargo.
Founder and CEO Douglas Wilson previously announced that his company was partnering with Vancouver, Wash.-based Milestone Retirement Communities to develop a total of six to eight senior housing communities in multiple cities over the next decade.