Quartyard Moving to New, Smaller Location
Wednesday, May 10, 2017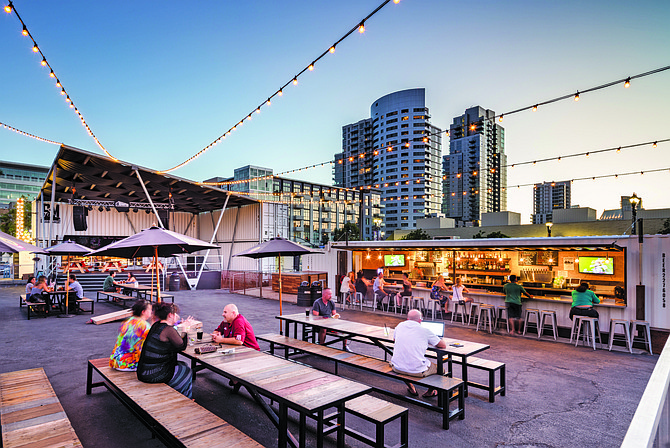 Quartyard, the temporary pop-up community in East Village, is officially being forced to move its location following a developer's plans to build a high-rise on the same lot.
The founders say Quartyard won't be moving far (just a block East), but they are significantly downsizing their space.
The pop-up park was never meant to be a permanent fixture at its current spot in East Village, but the highly popular venue has been around for more than two years attracting 9,000 visitors a month. The space was originally launched by graduate students from San Diego's New School of Architecture and Design. The idea was to temporarily revitalize unused city-owned land until a developer decided to do something with the lot. The students raised $60,000 in 30 days on a Kickstarter crowdfunding campaign, and negotiated a performance-based lease with the city to keep costs low.
The original space, headquartered at Park and Market, was 25,000 square feet and home to a coffee shop, food trucks, a restaurant, a craft beer garden, a music venue, and a dog park.
But now, developer Holland Projects has plans to build a 34-story high-rise on the land, meaning Quartyard has to go.
The pop-up community is moving to a new, smaller location at 13th and Market this summer, where they'll have about 10,000 square feet of space. At the new location, Quartyard is still a temporary fixture and would be required to move yet again if the city sells this new lot.