Encore Capital Announces New CEO
Thursday, May 4, 2017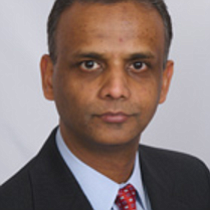 San Diego-based debt buyer and collector Encore Capital Group announced Thursday it has selected Ashish Masih, who heads Encore subsidiary Midland Credit Management, to succeed Ken Vecchione as the company's president and chief executive officer.
Vecchione, who joined the company in 2013, is leaving to become president of Western Alliance Bancorp., where he previously served a stint as chief operating officer. The transition is scheduled for mid-June in conjunction with the company's annual stockholders meeting.
Masih, who joined Encore (Nasdaq: ECPG) in 2009, has worked previously at Capital One Financial Corp., McKinsey & Co. and KPMG Consulting. He has an MBA from the University of Pennsylvania's Wharton School of Business, a master's degree in manufacturing systems engineering from Lehigh University and a bachelor's degree in mechanical engineering from the Indian Institute of Technology in New Delhi, India.
The company also announced that Paul Grinberg, who joined Encore in 2004 and has held a variety of roles including chief financial officer, will become president of the company's international operations and chairman of the board for Encore's UK subsidiary Cabot Credit Management.
Encore, which is headquartered in San Diego, has operations in 14 countries and more than 6,700 employees worldwide.