Maxwell Technologies Names Kassir VP and GM of Energy Storage Products
Monday, May 1, 2017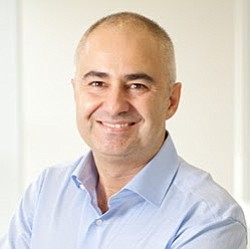 Maxwell Technologies Inc., a developer and manufacturer of ultracapacitor-based energy storage and power delivery solutions, announced the appointment of Thibault Kassir as vice president and general manager, energy storage products.
According to Maxwell, Kassir has over 24 years of business and technical knowledge combined with considerable experience in Asia. Kassir will oversee Maxwell's global energy storage product line.
Kassir's background includes several roles at On Semiconductor, a supplier of silicon solutions for energy-efficient electronics including products for automotive, smart grid and power applications, where, as director and general manager, he maintained full P&L responsibility for all product and technology creation. Most recently, he served as VP, product management, consumer division at Knowles Corp.
Maxwell recently announced it had completed the acquisition of Nesscap Energy Inc. In February, Maxwell announced plans to restructure including reducing its headcount, embarking on a cost-containment campaign and consolidating its manufacturing and supply chain.