North Park Apartment Buildings Sell for $4.5 Million
Thursday, March 30, 2017
San Diego-based WSC Investment Partners LLC has purchased two adjacent 10-unit apartment properties in San Diego's North Park neighborhood for $4.5 million, according to brokerage firm ACI Apartments.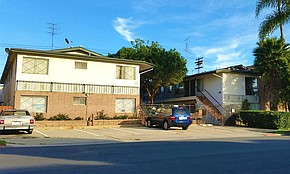 The seller of the property, at 4161-67 Iowa St., was La Jolla's Groebli Family Trust, which has owned the buildings since they were built in the late 1950s and early 1960s. Norm Root, with ACI, represented the seller.
The buildings include two studio apartments, 12 one-bedroom apartments and six two-bedroom apartments, ACI said.
The same San Diego investor also recently acquired a 14-unit Oceanside apartment building for approximately $2.7 million, according to brokerage firm ACRE Investment Real Estate Services.
Robert Vallera of Voit Real Estate Services represented the buyer.