SOME SAY CITY NEEDS A $1B SOFTWARE STARTUP TO STAND OUT FROM THE HERD
Can S.D. Prosper Without a Unicorn?
Originally published March 23, 2017 at 1:02 p.m., updated March 23, 2017 at 1:02 p.m.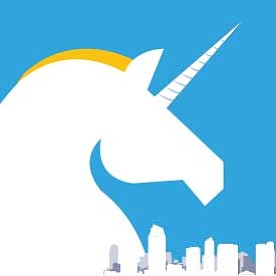 San Diego — People in the local startup community like to talk about a few big topics on a regular basis: raising money, finding talent, and San Diego's inhospitable habitat for breeding unicorns.
The unicorn topic in particular repeatedly surfaces in interviews and startup events. When asked the question, "What does San Diego's startup economy need to thrive?" The collective response from tech founders is deafening: San Diego needs a unicorn.
For those unfamiliar with the term, a "unicorn" is a startup company that reaches $1 billion in a short period of time (think Uber and Airbnb). Unicorns are almost always technology companies, because software has the unique ability to scale quickly.
Although San Diego has Qualcomm Inc. and other multibillion-dollar tech companies, these businesses were slow-growth successes specializing in hardware first (like many giants of yesteryear).
But it's a new era. Today's startups can scale rapidly thanks to cloud computing and other modern tech, making giants out of business babes such as DropBox and SnapChat.
A Unicorn Wasteland
San Diego has no billion-dollar startups outside the science realm (Human Longevity is a self-reported unicorn), and instead is home to many small and midmarket tech companies.
The biggest technology exit San Diego saw in recent years was the $400 million acquisition of artificial intelligence firm Nervana Systems to Intel in 2016, only two years after the company was founded. (Interestingly, few San Diegans have heard of Nervana Systems, so the city's biggest tech success didn't even make a local splash.)
Without a big (and loud) win in technology — and more specifically in software — San Diego's startup scene continues to struggle when it comes to attracting talent and capital.
When recruiting Bay Area talent to San Diego, technology recruiter Jared Sanderson said his biggest challenge is convincing talent that San Diego's technology hub is vibrant and varied.
"They want to know there's going to be multiple opportunities, and that they'll have plenty of exciting technology companies to work for if they move around," said Sanderson, director at Sayva Solutions.
A Capital Wasteland
And when it comes to capital, San Diego companies brought in an impressive $1.1 billion in venture capital last year, according to the Dow Jones VentureSource. Unfortunately for the startup scene, most of that cash went to life science companies (those drug development firms that take 10 years and $1 billion in investment dollars before they start making money).
Prev Next