Preston Klassen Named CMO at Arena Pharmaceuticals
Monday, March 20, 2017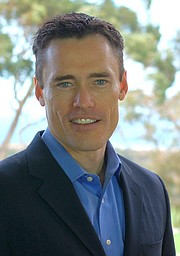 Local diet pill maker Arena Pharmaceuticals Inc. has recruited a former executive at Orexigen Inc., another weight-loss drugmaker in San Diego, to serve in the company's leadership.
The new hire, Dr. Preston Klassen, will serve as Arena's chief medical officer and executive vice president of research and development.
Klassen's last gig was with a Spanish biopharma called Sanifit S.L., where he served as CMO and president for the past 10 months. Before that, however, Klassen worked as the executive vice president and head of development at Orexigen for over six years. Klassen also served in several leadership positions at biopharma giant Amgen Inc.
Arena's former CMO, Dr. William Shanahan Jr., was terminated last summer and his position never permanently filled. A new CMO makes sense for Arena, as the company shifts away from weight-loss drugs and into other R&D areas.
In January, the local company unloaded its only FDA-approved drug, the anti-obesity pill Belviq, to its longtime Japanese partner Eisai Co. Ltd. Since then, the company has shifted its focus, laying off 73 percent of its workforce in 2016. The company is honing in on its pipeline, which is stocked with product candidates for ulcerative colitis, pain and pulmonary arterial hypertension, among others.
"We are thrilled to have Preston join Arena at this exciting time," Amit Munshi, Arena's president and CEO, said in a statement. "Having previously worked closely with Preston at Amgen on the global development and launch of multiple products, I am confident in his ability to lead our product development efforts as we strive to deliver critical data on our three Phase 2 assets in 2017."