Apartments in Pacific Beach Sold for $2.59 Million
Friday, March 17, 2017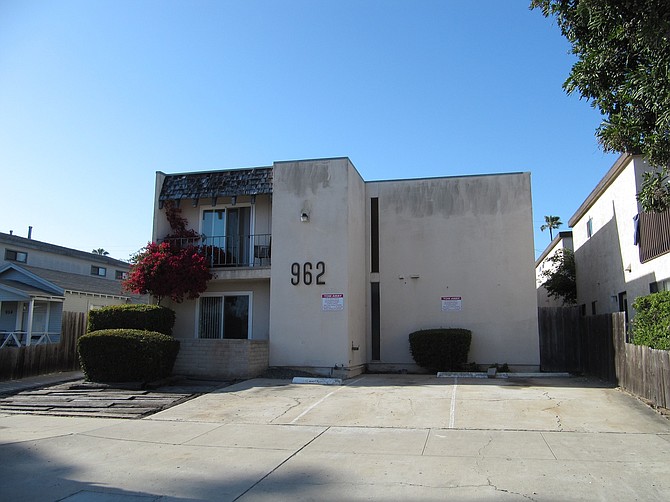 Calowa Investments LLC of Vermillion, S.D., has purchased a six-unit apartment property in San Diego's Pacific Beach neighborhood for $2.59 million, according to brokerage firm Palma Commercial.
The seller of the building, at 962 Thomas Ave., was a family partnership that includes Ann Mayse Trust of Fresno and Chesler Family Trust, controlled by First Republic Bank in San Francisco and Janet Johnson of Yreka, Calif.
The sellers were represented by Joe Burrough of Palma Commercial. The property is comprised of two-bedroom units and was built in the 1960s.
The same South Dakota investor also recently acquired an eight-unit Pacific Beach apartment property at 1051 Diamond St. for approximately $3.25 million, according to brokerage firm Marcus & Millichap.