No Craft Needed: Three S.D. Cos. Among Nation's Top 50 Beer Makers
Thursday, March 16, 2017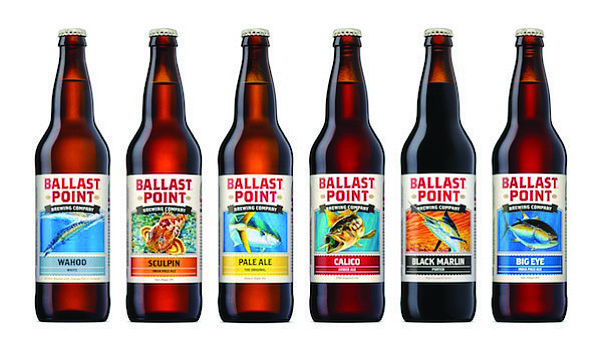 Landing on a list of the nation's top craft brewing companies is one thing, but three local brewers have pulled off an arguably more impressive feat by being ranked among the country's top 50 overall beer makers, craft or no.
1.) San Diego's Ballast Point Brewing Co. led the local delegation, taking 13th place in a list topped by none other than Anheuser-Busch Inc.
2.) Escondido-based Stone Brewing Co. came in 17th.
3.) Green Flash Brewing, based in San Diego, came in at 46th place.
The ranking released March 15 by industry trade group The Brewers Association was based on sales volume.
The group put out a separate list of the top U.S. craft brewing companies. That list also contained three local companies: Stone (No. 9), Green Flash (No. 37) and San Diego-based Karl Strauss Brewing Co. (No. 41).
To qualify for the craft list, a brewery had to be small, independent and traditional. Since late 2015, Ballast Point has been owned by Constellation Brands, a large national beverage company based in Victor, N.Y.