Jeffrey Black Named EVP/CFO at Alphatec Spine
Monday, March 6, 2017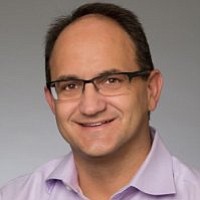 Carlsbad-based medical device company Alphatec Spine Inc. has hired a financial manager with experience in health care to be its new executive vice president and chief financial officer.
Jeffrey G. Black, 48, worked most recently as CFO of Applied Proteomics Inc., a San Diego-based developer of medical diagnostics technology. Before that, he was CFO at AltheaDx Inc., a pharmacogenetics testing company also based locally.
His earlier assignments include being CFO at Verenium Corp. in San Diego, and a certified public account post with Ernst & Young LLP.
"Jeff's financial insight, capital restructuring and financing experience, as well as his open leadership style, will be great enhancements to the Alphatec team," CEO Terry Rich said in a March 6 news release.
Rich thanked Vice President of Finance Dennis Nelson for serving as Alphatec's principal accounting officer during the company's search for a new CFO.