Bryan McMillan Named President of DJO Regeneration Business
Wednesday, March 1, 2017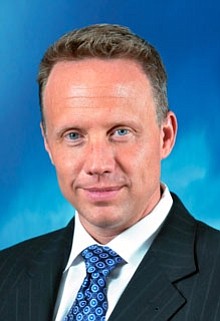 DJO Global Inc. has hired a longtime medical device executive, Bryan McMillan, to serve as the company's new president of DJO's regeneration business.
McMillan will be tasked with strategic growth, corporate payor development and reimbursement initiatives.
McMillan comes from CoorsTek Medical, a medical device company in Dallas, where he served as president. He's also served in various leadership positions at Orthofix International N.V. and Stryker Corp. In most of his roles, McMillan's sweet spot is strategy and business development.
"Throughout his career, Bryan has proven to be an agile leader with an extensive understanding of our specific segment and health care economics," Brady Shirley, DJO's president and CEO said in a statement. "We are confident that his ability to thrive in a variety of business environments to reach collective goals will serve DJO Global well in its commitment of being a world-class organization."