Earley Departs Red Cross, Joins West Health
Thursday, June 29, 2017
Bill Earley has been named chief administration officer and general counsel of West Health, a group of nonprofit organizations dedicated to helping seniors successfully age in place with affordable, high-quality health and support services.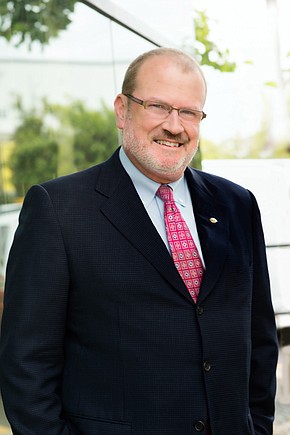 He will take on the role effective Aug. 1.
Earley was most recently regional CEO of the American Red Cross of San Diego/Imperial Counties.
In his new role, Earley will be responsible for all administrative and operational aspects of West Health's applied medical research and policy work in support of successful aging. He will also lead West Health's legal, compliance and governance efforts and play a role in the organization's local and state advocacy endeavors.
Prior to the Red Cross, Earley was a partner and attorney for more than 24 years at Luce, Forward, Hamilton & Scripps, which became McKenna Long & Aldridge. He also ran his own law and management consulting firm, the Earley Group Inc.
He has a law degree from Georgetown University and a bachelor's degree from San Diego State University.
West Health is funded by local philanthropists Gary and Mary West. It includes the Gary and Mary West Health Institute and Gary and Mary West Foundation in San Diego, and the Gary and Mary West Health Policy Center in Washington, D.C.