Oceanside Apartments Sold for $3.7 Million
Tuesday, June 20, 2017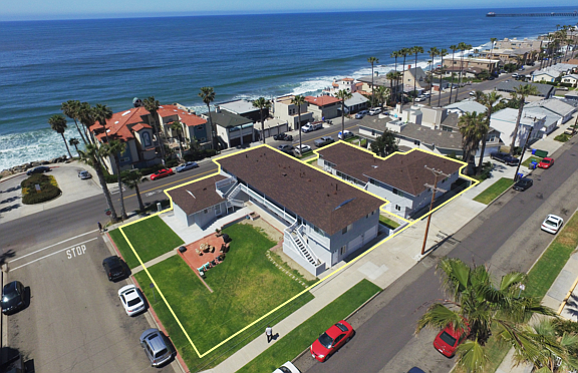 Encinitas-based SJR Real Estate Holdings LLC has acquired a two-building Oceanside apartment property totaling 11 units for $3.7 million, according to brokerage firm Palma Commercial.
The seller of the buildings, at 1026 and 1036 S. Pacific St., was an Oceanside family partnership that included S&M Mellano 1036 Pacific LLC, Mellano Pacific LLC, Castellano Pacific LLC and Keeler Pacific LLC.
The buyer in the off-market transaction was represented by Palma Commercial's Joe Burrough. The sellers were represented by Nadia Colucci and Anne Benitez of North Compass Realty.