Mayor Hires Chamber COO Faucett as New Chief of Staff
Thursday, June 15, 2017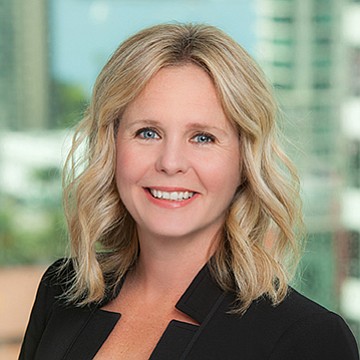 San Diego Mayor Kevin Faulconer has hired Aimee Faucett, currently chief operating officer for the San Diego Regional Chamber of Commerce, to be his new chief of staff starting on July 17.
A statement from the mayor's office said Faucett will succeed current Chief of Staff Stephen Puetz, who is leaving the post on July 14 to join national consulting firm Axiom Strategies.
The chief of staff oversees the mayor's staff and acts as his top advisor. Faucett previously served as deputy chief of staff for then-Mayor Jerry Sanders and chief of staff to then-councilmember Faulconer and then-councilmember Jim Madaffer, among other city hall positions.
She is currently the chamber's executive vice president and chief operating officer, and also serves on the Board of Directors of the San Diego Convention Center.
"Her years of experience at City Hall, both in the Mayor's Office and on the City Council floor, will allow her to hit the ground running," Faulconer said.