Calbiotech Acquired by Germany-Based Company
Thursday, June 8, 2017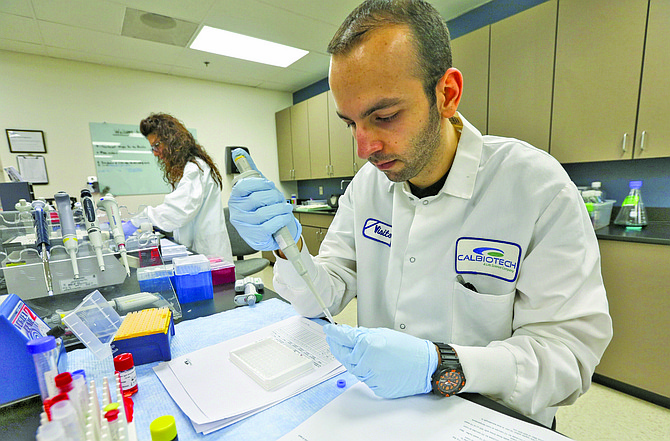 El Cajon diagnostics company Calbiotech has been acquired by a subsidiary of Transasia Bio-Medical Ltd, a large medtech company in Mumbai.
The Transasia subsidiary that acquired Calbiotech is a Germany-based company called ERBA Mannheim, which manufactures medical devices.
Calbiotech plans to keep operations in San Diego, the company said, due to the city's concentration of biotech customers and reference labs. The San Diego location will now serve as ERBA's gateway to the Latin American market as well.
The San Diego Regional Economic Development Corp. announced the acquisition earlier this week. In 2016, Calbiotech was part of an EDC program called MetroConnect, the World Trade Center's export assistance program.
"We're excited to hear of Calbiotech's next step and were very impressed with the company during their time in MetroConnect", said Lauren Lindner, director of World Trade Center San Diego who oversees the MetroConnect Program. "Their team was incredibly savvy in their rollout to international markets, and we're not surprised to see that a leader like ERBA took notice."
The acquisition will allow Calbiotech to get access to markets in Europe and Asia, according to the news release.
The EDC said M&As like this one are an important growth strategy for San Diego companies. According to a 2016 EDC study, nearly 70 percent of San Diego's capital in 2015 came through M&As.
Financial details were not disclosed.