Old Poway Village Commercial Property Sells for $6.9 Million
Thursday, June 1, 2017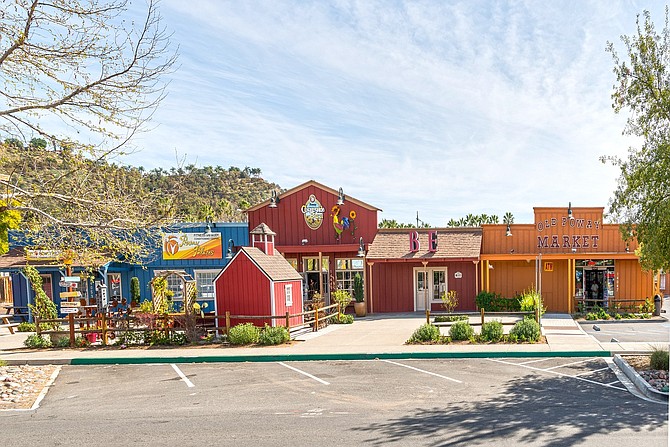 The Heritage Group of San Diego has acquired the Old Poway Village retail and office property in Poway for $6.9 million, the company announced.
The seller of the 27,453-square-foot, multi-tenant property, at 14005-14055 Midland Road, was listed as Old Poway Village LLC of Solana Beach. A Heritage Group statement said the Old West-style commercial center was the first acquisition under the real estate company's new investment fund targeting specialty retail properties, known as Heritage Core Value Fund.
The buyer and seller were represented by Heritage Group's Mark Hoekstra and Rocco Cortese. Heritage Group had been leasing and managing the Poway property for the past year, and plans to invest "significant capital" into renovations of currently vacant spaces.
On the day it recently took ownership, officials said Heritage Group also closed a deal with San Diego Music Academy to lease an 812-square-foot space at the center, bringing its occupancy to 87 percent.
The commercial property is located next to the site of Poway's Saturday Farmers Markets and across from Old Poway Park, which hosts community events. Other recent additions to the center's tenant list include yogurt shop Golden Spoon, Amor's Goodies, Oceans Retreat Nail Spa, and Attorney's Funding.
Existing tenants also include the Poway Chamber of Commerce, Pomerado News and Old Poway Market.
According to CoStar Group and public data, the selling entity is an affiliate of Solana Beach-based Lomas Santa Fe Group. The center's main retail building was constructed in 1955 and renovated in 1998, and it has three other buildings constructed in 1979.