Murphy Development Reacquires Otay Mesa Campus for $28 Million
Tuesday, January 31, 2017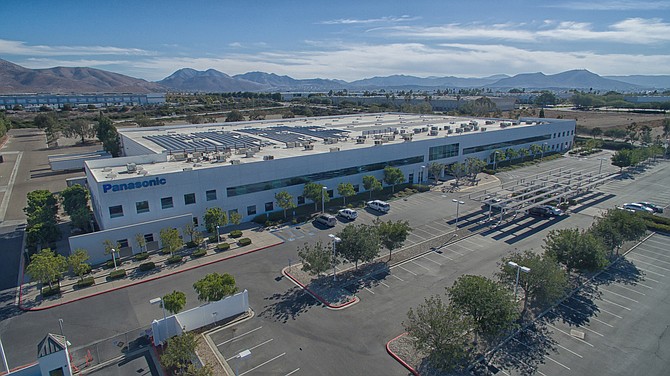 San Diego's Murphy Development Co. announced that it has reacquired an Otay Mesa industrial campus that it originally developed in 1986 for electronics maker Sanyo Electric Co. Ltd., in a deal valued at $28 million.
A company statement said Murphy Development also plans to invest $15 million in renovations to the two-building property at 2001 and 2055 Sanyo Ave., which it will be leasing back in part to the seller, the North American division of Sanyo's parent company, Panasonic Corp. Sanyo has been a wholly owned subsidiary of Japan-based Panasonic since 2011.
Murphy Development plans to rename the 542,197-square-foot property as The Campus at San Diego Business Park. Panasonic will lease approximately 70 percent of the 2001 Sanyo Avenue building after Murphy completes 42,000 square feet of new office improvements, and the remainder of the campus will be marketed for lease.
Murphy Development represented itself in the transaction, and seller Panasonic was represented by Brent Bohlken and Bryan Teel of brokerage firm Newmark Grubb Knight Frank.

The developer originally completed build-to-suits at the Otay Mesa business park for Sanyo, Casio and American Home Products, and additional buildings were subsequently developed on a speculative basis and leased to Maxell America, Hitachi Transport, Electrolux and Nippon Seiko. Sanyo in 1986 was the first occupant of the campus.
Murphy's planned campus renovations include new landscaping, office modernizing, installation of energy efficient glass, and updates to the solar panel system. The developer will also add new dock and grade-level doors, a cafe, fitness center and outdoor amenities including break areas.