ResMed's Q2 Revenue of $530.4 Million Beats Expectations
Tuesday, January 24, 2017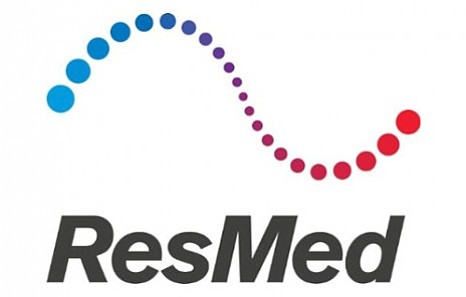 San Diego medical device maker ResMed Inc. reported a 17 percent boost to its quarterly revenue, beating Wall Street's expectations and sending the company's stock soaring nearly 10 percent.
The company reported $530.4 million in revenue for its fiscal second quarter (ended Dec. 31, 2016). Analysts were expecting about $515.6 million.
ResMed's acquisition of the software firm Brightree in April 2016 was responsible for a significant portion of that growth. Without Brightree's contribution, ResMed's revenue increased 9 percent to $496.6 million.
Net income for the quarter was $76.7 million, a 20 percent decrease compared to the same period the prior year.
ResMed's stock climbed to $69.72 per share by market close Tuesday. The company's market cap currently sits at $9.82 billion.